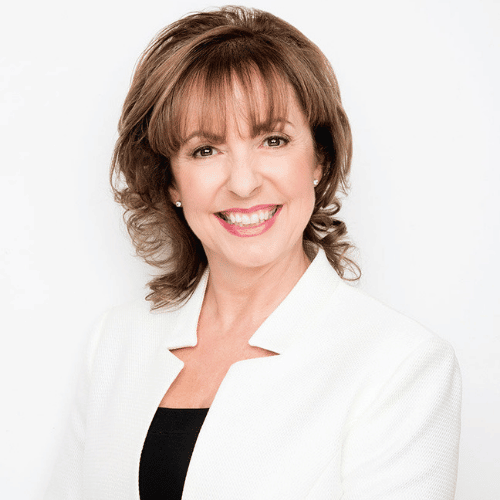 Orlaith Carmody
Communication, Entrepreneurship & Leadership Speaker
A powerful business speaker full of wisdom, energy and positivity, Orlaith encourages audiences to believe that they can achieve anything! She offers key-notes of immense warmth and charm, with great take-aways on business communication, entrepreneurship and leadership.
As a well known communications expert in Ireland and overseas, Orlaith's day job is working with leaders in the world's top companies delivering executive training programmes, and preparing leadership teams for frontline communications. As a keynote speaker she has addressed Ireland's most influential business people, networks and political groups, and has also presented at conferences in the USA, UAE, Canada and throughout Europe. She is the author of the recent best selling book, Perform As a Leader.
Following a career as a broadcast journalist with RTÉ, Orlaith became a serial entrepreneur, and is the Managing Director of Mediatraining.ie, which specializes in communications training and leadership development. She is a director of a number of SMEs in media, recruitment and education, and she served on the board of RTÉ from 2010 to 2015.
She is a founder member of the Irish Chapter of EO, the Entrepreneurs' Organisation, and was President 2014/15.
Topics
A small selection of keynotes delivered by Orlaith include:
Irish Charities Institute Launch 2016
Women for Election Inspire Programme, 2016
EO Global Leadership Conference Bangkok, 2016
AIB International Women's' Day Event, 2016
TEDxDCU 2015 and TEDxTallaght 2014
SME Assembly, Naples, 2014
Testimonials
"Thanks Orlaith for speaking in the Big Debate at the 2014 SME Assembly in Naples, and congratulations on carrying the audience with you in such a convincing way. The response from all the delegates was overwhelming, not just the President of Italy!"
– Joanna Drake, Director and Deputy EU SME Envoy, DG Enterprise and Industry, European Commission
"An inspiring and captivating talk, Orlaith's passionate delivery really resonated with our audience. Her message, her energy and her humanity were palpable in the auditorium."
– Patricia Fitzgerald TEDx Licencee and Organiser
To book Communication, Entrepreneurship & Leadership Speaker  Orlaith Carmody for your event, contact Front Row Speakers on +353 1 485 3991 or email welcome@frontrowspeakers.com