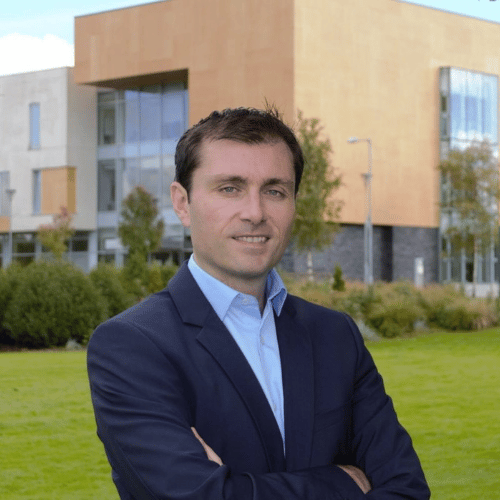 Karl Melvin
Counsellor, Psychotherapist & Speaker
Karl Melvin is a counsellor and psychotherapist who works with individuals of all ages to work through emotional/cognitve distress, process loss and grief, rebuild self-esteem by challenging inherited roles, establish stronger boundaries and improve relationship by understanding interdependent needs and adopting more effective communication styles.
As a public speaker, Karl brings his personal and professional experience to educate organisations all over Ireland on the factors which influence mental health as well as having a real conversation about the relationships struggles everyone faces. His previous clients include the IFA and AIB.
Karl also runs the mental health/relationship blog www.toxicescape.com and has appeared in several newspapers and online magazines, such as the Irish Independent, the Irish Examiner, TheJournal.ie and Lust For Life, covering topics ranging from managing dysfunctional relationships, anger management, letting of guilt and controlling worry.
Topics
Understanding Mental Health: Causation factors (Biological, Social and Psychological) and practical interventions.
Stress Management: Discussing the 3 types of Stress (Acute, Episodic Acute & Chronic); the psychological (anxiety, worry, irrational behaviour) and physiological (elevated cortisol levels) impact and practical tools (e.g. correcting breathing patterns, cognitive retraining, reducing toxic influences, etc.).
Challenging roles: Exploring societal expectations and the roles we have adopted to get our needs met. Are these roles now holding you back from living your own life?
Changing social interaction: How interacting with others (whether at work or at home) can trigger psychological states (child, adult or parent) and how we need to stay in adult mode as much as possible.
Breaking the cycle of dysfunctional relationships: Finding alternative ways to get your needs met.
Psychological roadblocks: Exploring the beliefs, fears, negative past experiences and unsupportive relationships holding you back from achieving your goals.