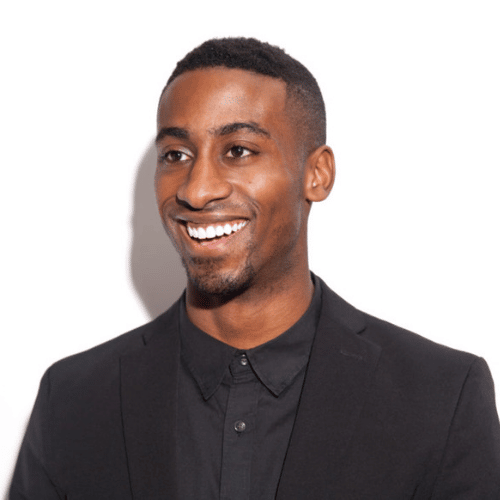 Kai Kight
Innovator, Speaker & Violinist
Kai is a classical violinist turned innovative composer. Kight uses music as a metaphor to inspire individuals and organisations across the world. He encourages individuals  to compose paths of imagination and fulfillment. He also teaches them how to become innovative leaders in their lives and work. Kai is inspired by his mother who, when diagnosed with cancer, revealed regrets of not bringing her ideas to the world.  Kai is on a mission to spark a global mindset shift in which ingenuity is the norm, not the exception.
When the Fortune 500 consulting firm PWC needed a way to inspire millennial employees, they called Kai. Walt Disney needed a fresh approach to spark the creativity of their designers and animators, they called Kai. The Superbowl-winning Seattle Seahawks of the NFL needed an innovative method to enhance the performance mindset of their star players, they called Kai.
In his emotionally powerful presentations, Kai performs original music and shares stories from his own transformation as an artist. This has become a sonic metaphor for the core of his message: to inspire people to compose a path of imagination and fulfillment. Kai translates these insights into takeaways that audiences can easily infuse into their own lives and work environments.
Topics
Composing Your Industry
Kai shares insights on how to innovate in a traditional industry that's is in need of disruption. As a composer, Kai has innovated the 500 year old industry of Classical music to create a product that connects with today's world. He will inspire your people how to do the same in their respective field.
Composing Your Life
Kai creates a musical experience that inspires people to forge their own unique path in life. Individuals will feel inspired to trust their inner sounds and compose an ideal version of themselves.
Composing Your Education
A leading voice of the Millennial Generation, Kai impressively created a unique career path by fusing his passion for music with the leadership development industry. In this presentation, Kai will share insights for students on how to use their education to develop their own path in life and inspire them to take action.
Testimonials
"Kai Kight was a highlight at TEDxManhattanBeach's 2014 Game Changer event! Both bold and yet sweetly provocative, Kai finished with a crowd of 500 people on their feet and yelling 'bravo'! If you are looking for an energetic, motivational, and inspirational speaker and performer, I highly recommend Kai Kight." – Kate Berin, Producer & Curator
"Talented, inspiring, authentic. Kai was able to command an audience of more than 500 PwC professionals and take them on a journey of personal purpose through his music and his compelling story telling. Kai is able to engage an audience on a different level; he takes them to a place of self-reflection and positions them to take action as they thoughtfully consider their circumstances and the meaning they derive from their unique experiences." – Shannon Schuyler, Corporate Responsibility Leader, PWC
"Kai challenged our audience to be thoughtful about how their own talents, interests, and passions might be combined in a unique way to innovate within an industry in need of disruption. Kai delivers a truly inspirational message combined with his own superb talents." – Jane Hale Hopkins, Vice President of Coca Cola Scholars Foundation
To book  Innovator, Speaker & Violinist Kai Kight for your event, contact Front Row Speakers on +353 1 485 3991 or email welcome@frontrowspeakers.com