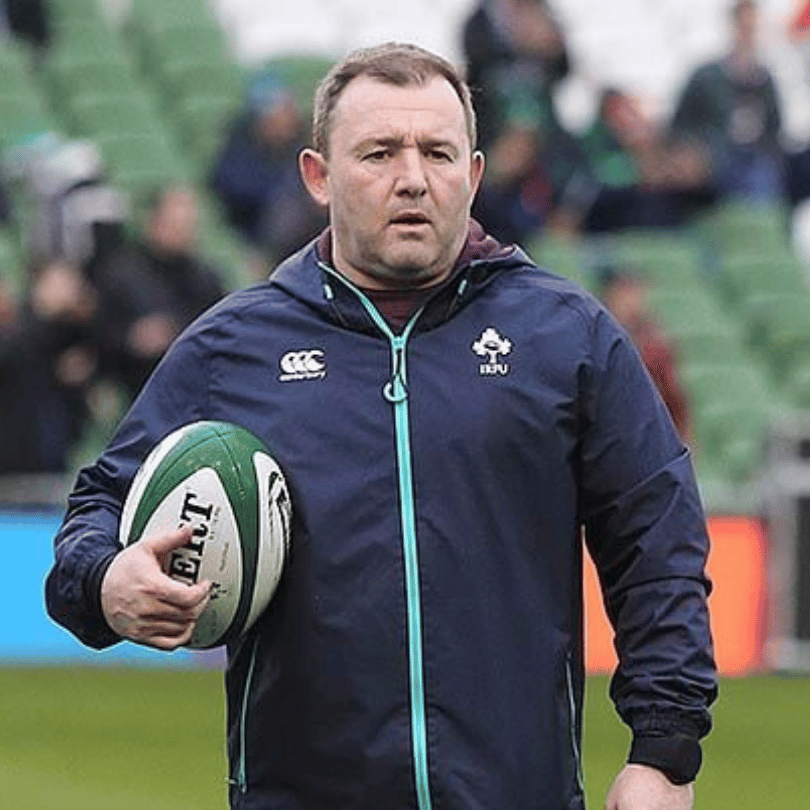 Richie Murphy
Irish rugby coach Richie Murphy is an elite Backs/Attack Coach who is the current Irish U20's Head Coach. As a player, Richie distinguished himself as a top-rate goal-kicker and game manager. Irish Rugby Coach Richie also represented Leinster at European Cup level. Since retiring as a player, Richie has taken this knowledge into a highly successful coaching career.
In 2009, Richie began his professional coaching career as Backs/Attack coach with Leinster. As an assistant coach at Leinster, Richie helped drive the province to consistent success including Heineken Cup titles in 2009, 2011 and 2012, and back-to-back PRO12 titles in 2013 and 2014.
Whilst assisting at Leinster in 2013, Richie was added to the Ireland Coaching team by Joe Schmidt. During his time with the national team, Richie oversaw Backs/Attack and general team skills. Richie played a key role in the sustained success of the Ireland national team including Six Nations Championships in 2013 and 2014, a Six Nations Grand Slam in 2018 and a number of Irish Rugby firsts – victories over New Zealand in 2016 and 2018, a first Test victory in South Africa 2016 and a series win over Australia in 2018.
Richie was announced as the Head Coach of Irish U20 team in 2021 and enjoyed much success leading the Irish U20s to back-to-back Grand Slams. Richie is responsible for all aspects of the programme. While coordinating the programme, he oversees Backs/Attack while working closely with the coaches on all other aspects of the team's performance.
Richie has a proven track record in elite player development helping players progress from underage representative rugby to senior national honours. Currently, Richie is also responsible for player development within the National Academy in the quest to ensure Irish rugby remains highly competitive at Club and National level. Additionally, Richie has worked closely with highly successful former Ireland manager Joe Schmidt as well as coaching some of Rugby's best players such as Johnathon Sexton, Rob Kearney, and Ian Madigan.
Topics
Building Long Term High Performing Teams
Lessons in Leadership
Creating a strong Culture and Identity
Learning from Failure and Building resilience
Being the best Leader, Coach and Manager you can be
Personal Development
To book Irish Rugby Coach Richie Murphy for your event, contact Front Row Speakers on +353 1 485 3991 or email welcome@frontrowspeakers.com.