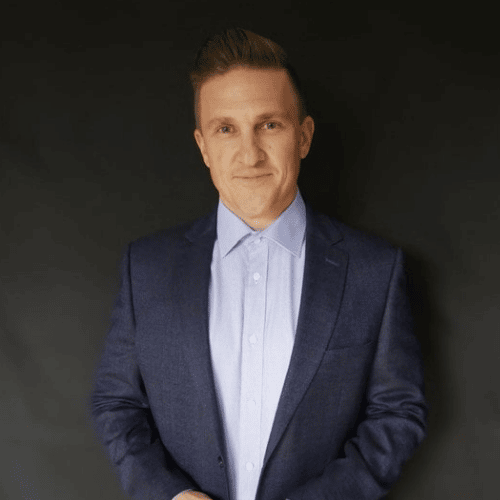 Paul McVeigh
Footballer, Psychologist & Author
Having been a major success in Football as a Premier League player, there is one ideology underpinning Paul McVeigh's work, raw talent is essential for success but it is not enough. Cultivating and maintaining the right mindset is also needed, and this is why Paul's knowledge is an invaluable resource for any individual or organisation. Being an expert in elite performance. Paul's credibility comes from the unique combination of reaching the pinnacle of elite sport as well as being the first Premier League footballer to qualify with a Master's Degree in Psychology. Paul's services now have the option of being fully digitised, and he can provide their full extent to teams working remotely.
Paul specialises in implementing the psychology required to elevate the performance of leaders and teams from the financial services' industry. He has recently worked with PWC, Grant Thornton, Aviva, Barclays, Deutsche Bank, Nat West, Cisco, Microsoft and many more.
These lessons are even more applicable today in our remote and virtual workplaces in order to empower individuals to understand that our thinking unlocks the required behaviours that are necessary for elite performance.
Paul shares his psychological framework from growing up in war torn Belfast, Ireland alongside the strategies he implemented performing under the intense scrutiny of 75,000 fans across the world. He is also an established broadcaster on TV and radio with BBC, Sky Sports, BT Sport and a published author. Also, Paul has recently launched his new podcast, The Psychology of Success,  in which he interviews, learns from and discusses the variety of ways that people can be successful in their lives.
The insights Paul shared as a Sport Psychologist for Premier League clubs have helped many players compete in, what is considered, the most prestigious and ruthless sports league in the world.
Topics
Psychology of Performance
Psychology of Leadership
Psychology of Teamwork
Mental Performance and Development
Testimonials
"It's one thing to be successful in any profession, it's another to be specific about what enabled you to get there. Succeeding to be a player in the most competitive, cut-throat league in the world cannot be underestimated!" – Verdayne Nunis, Microsoft Chief of Staff in Asia
"I don't think this is something our teams would have thought about before..they think about what we do practically, what we have to learn technically but we don't go to work and think what should I be doing psychologically!" – Sarah Eccleston, Cisco Vice President
"Paul underlined something that I think is vitally important to remember, yes they will learn technical skills with us but it is the broader skills that they need to succeed…resilience, tenacity and confidence in themselves so thank you Paul!" – Lynne Rainey, PWC