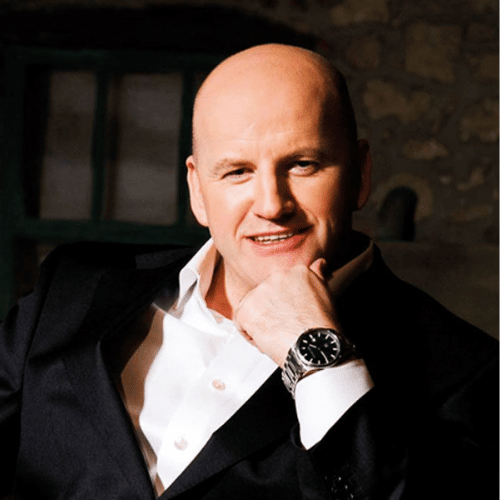 Seán Gallagher
Entrepreneur & Leadership Speaker
Acclaimed entrepreneur & leadership speaker Seán Gallagher is an Irish businessman and former reality television personality. He was a co-founder in 2000 of Smarthomes, which after initial success, failed in 2008–2010, and Gallagher departed in 2010–11. He was a panellist on RTÉ's Dragon Den from 2009 to 2011. Gallagher was an active member of Fianna Fáil for 30 years, from 1981 to 2011, and sat on its National Executive twice (from 1985 to 1987, and from 2009 to 2011). He spent much of his career before Smarthomes working in Fianna Fáil, and in the Irish public service. Gallagher ran as an independent candidate in the 2011 presidential election, finishing second to Michael D. Higgins. He ran again in the 2018 presidential election, finishing third.
Entrepreneur & leadership speaker Seán Gallagher is committed to life long learning and continuous professional development and is driven by self-belief, determination and a positive mental attitude. His message will provide your audience with a postive message, motivation, the confidence to turn problems into solutions and the inspiration to build success into life and business. Seán Gallagher is a highly sought after speaker both in Ireland and Internationally. His experience in the areas of Leadership, Personal Growth and Business Development make him an ideal speaker for your event. This experience is derived from his involvement in Agriculture, Youth and Community Development, Business and Politics.
Topics
The Future is Up to Us
The Economic Role of Entrepreneurs
Secrets to Starting and Growing A Successful Business
Financing Your Business
Motivation and Positivity
Sales and Customer Service
Leadership
Success and Personal Growth
Testimonials
"Seán Gallagher is both charismatic and pragmatic and he had attendees hypnotised from start to finish. Seán Gallagher is the only key note speaker I have seen to captivate an audience in this manner and I have witnessed the best of Irish keynote talent over the years. Seán's no nonsense approach to business ensures his finger is right on the pulse. Feedback from attendees on the day clearly indicated Sean stole the show. Delegates were hugely inspired by this successful yet humble man." – Tara Wilson-Black, Irish Women in Business.