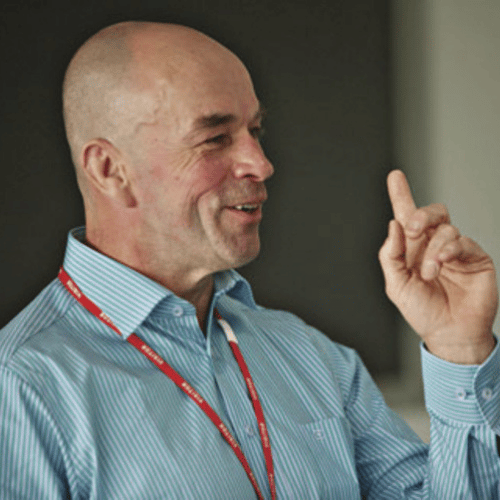 ​Stephen Redmond
Endurance Swimmer & Motivational Speaker
Endurance swimmer Stephen Redmond is famously known for being the first person in the world to successfully complete the epic Oceans Seven Challenge. Having retired from the professional rugby scene, Steve Redmond became heavily involved in triathlons completing the Lanzarote Ironman in 2008. Finding a particular love for open water swimming, Stephen naturally progressed to longer distance events. In 2009 the acclaimed endurance swimmer swam across the English Channel in 20 hours.
This was the turning point for Stephen where he began to realise his ambition of the Oceans Seven Challenge. The Oceans Seven Challenge is a grueling marathon swimming challenge that consists of swimming across seven open water channels across 5 different continents. Consisting of over 200km of open water swimming endurance swimmer Stephen now began to believe this challenge was possibile and something that he could achieve. What followed the English Channel was a grueling exploit to complete the remaining Oceans Seven Challenge.
During this time endurance swimmer Redmond had to contend with plummeting water temperatures, strong currents, adverse weather, burning sunburn, injury, the constant danger of shark attacks, and the indescribable pain from jellyfish stings. July 15th 2012 saw Stephen Redmond conquer the final leg with the Tsugaru Channel, Japan in 12 hours 45 minutes. He could now be content knowing that he was the first person in the world to conquer the Oceans Seven Challenge. For his exploits, Steve Redmond was recently awarded the 2012 "Man of the Year" by the World Open Water Swimming Association.
Topics
Motivation & Inspiration
Endurance in Adversity
Developing a Resilient Mindset
Mentality
Relating Economic Challenge to His Personal Challenges
Adventure
Testimonials
"Steve Redmond's after dinner speech was a resounding success. Steve engaged the audience with his stories & anecdotes & was very well received. He captured & entertained the audience & created great rapport. He mixed well with the all the delegates both before & after dinner, giving freely of his time. In fact he received a standing ovation at the end of his speech…which I have not seen before! I can honestly say that Steve's speech was one of the highlights of the 2014 Conference. Thank you sincerely for recommending him…a great choice." – Adrienne Buckley, Irish Agresso User Council
"I must admit Steve has some story to tell. The delegates attending were amazed and some great tweets on the app coming through since. The word "Inspirational" isn't enough to describe Steve's story what a guy and so humble with everything he has achieved!!!!! We could all seriously learn some lessons from Steve which it was all about yesterday." – Natasha Kinsella, CEO, Irish Hospitality Institute
"Steve gave a fascinating talk which really resonated with the group, it was a huge success." – James Carey, Vistakon
"Steve was an excellent choice for our client event with a fantastic story of real commitment and endurance in achieving his personal goal. Feedback from clients has been very positive." – Conor McCarthy, Director, Investec
"Steve was a real inspiration for the team and managed to tie in his own experiences to the corporate world and our own agenda very well. His story is truly amazing and I would recommend him to re-energise and motivate any group or team." – Avril O'Flynn, HR Director, Kerry EMEA
"Please pass on my thanks to Steve who delivered an entertaining and engaging talk. I am happy to say it was a great success and a superb way to finish of the day. Judging by the Q&A session he had with the team they were amazed by his story and wanted to hear more. Steve's approach was both informal and engaging with just enough detail to keep the team listening to his every word. He was an excellent suggestion and I would encourage you to promote him further as his story can be intertwined to any people agenda." – Paul Whelan, Head of Human Resources, Gyproc and Isover, Ireland