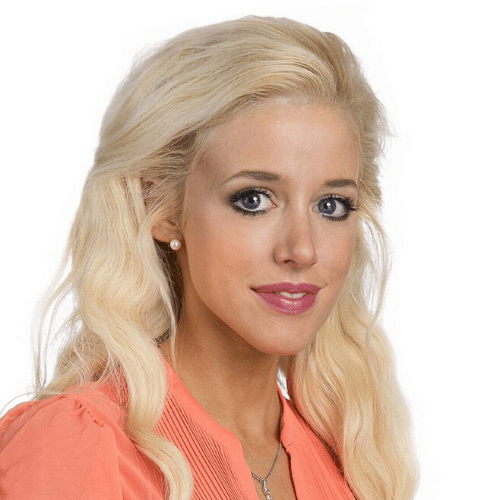 Emerald de Leeuw
Expert on Data Protection
Emerald is an award winning tech entrepreneur and data protection lawyer. She has spoken on issues regarding privacy and data protection all over the world. This includes at TEDx, MIT Sloan, the Global Entrepreneurship Summit in India, George Washington University in DC and Data Privacy Athens. She also works to support female entrepreneurs and has spoken about challenges for Women in STEM at various institutions including at the European Parliament.
She was invited to join MIT Sloan's School of Business' Cybersecurity consortium in 2018 where she contributed on areas relating to European data protection law. She wrote her first master thesis on the GDPR in 2012 after which she founded EuroComply, a company that advises organisations around the world on matters relating to data protection and privacy. In addition to her work with Eurocomply, she is a faculty member and board examiner at the Law Society of Ireland on the Technology Law and Data Protection Courses. She also trains individuals for sitting the IAPP's CIPP/E exam.
In 2018 she was awarded the prestigious German Marshall Fund Fellowship from the US Department of State. She was recommended by Forbes as a female entrepreneur to watch and has featured frequently in publications such as Bloomberg Law. In 2017, the European Commission, Parliament, and EYIF in Brussel awarded Emerald the European Young Innovator of the Year Award and she received a 30 under 30 award in 2017. She works closely with the European Young Innovators Forum and the German Marshall Fund of the United States to improve transatlantic cooperation for entrepreneurs and to improve the ecosystem for female professionals and entrepreneurs.
Her qualifications include two law degrees (LL.B), a Masters in E-Law and Intellectual Property (LL.M), a Masters in Business Information Systems and the CIPP/E certification. She is also Harvard Law Certified in Copyright Law.
Topics
● Privacy & Data protection.
● Data ethics.
● Humane tech.
● Privacy by Design & Privacy engineering.
● Entrepreneurship.
● Women in STEM.
Testimonials
"Emerald was great to work with. She was very patient and accommodating of our various requirements and delivered an excellent presentation for our clients who are primarily based in Canada. She not only tailored her GDPR Masterclass presentation to the needs of our clients, but was also flexible and knowledgeable enough to adapt the content even during delivery to reflect what other speakers had already mentioned. Given her in-depth knowledge of the topic, and her outstanding delivery of the Masterclass webinar, we would most definitely work with Emerald again should the opportunity arise."
– Naomi Gilker – | Vice Consul & Trade Commissioner, Embassy of Canada in Ireland
"It has been a great pleasure to have recently worked with Emerald in a professional capacity. My team has been impressed with Emerald's ability to bring life to a mundane topic. More importantly, her communication skills and expert knowledge, combined with practical business acumen has made this daunting task relatively easy."  
– Mary Byrne – CEO Statistical Solutions
To book Expert on Data Protection Emerald for your event, contact Front Row Speakers on +353 1 485 3991 or email welcome@frontrowspeakers.com