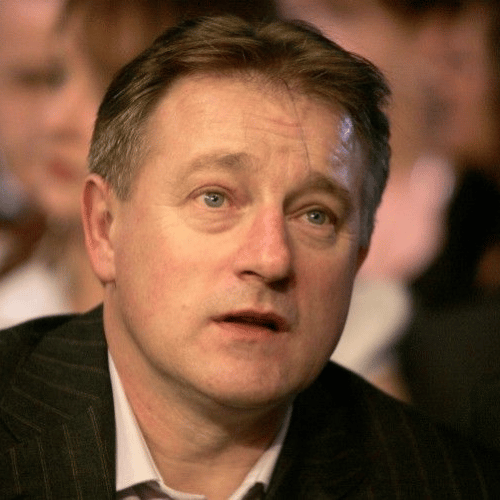 Eddie O'Sullivan
Former International Rugby Coach & TV Analyst
Former rugby coach Eddie O'Sullivan was Head Coach of the Irish National team for over six and a half years during which time he won 50 tests and accumulated a win record of 64%. During his tenure Ireland won 3 Triple Crowns in a 4-year period and reached 3rd in the IRB rankings in 2003 and 2006. He also served as assistant coach on the 2005 Lions Tour to New Zealand.
Eddie O'Sullivan graduated from the University of Limerick with an honours degree in Physical Education and Mathematics and has been inducted into the Sports Hall of Fame at UL. Former rugby coach O'Sullivan also played rugby for the Garryowen Club in Limerick and Munster and also represented Ireland at "A" level.
During the past 30 years he has coached at all levels of the game. From mini-rugby, schools and up to Under-21 international level, leading Ireland to their first Triple Crown in history at U-21 level 1995. He has also coached at club and provincial levels in Ireland and in France with Biarritz Olympique from 2014 – 2015.
From 1997 – 1999 former rugby coach O'Sullivan worked as Assistant Coach to the US Eagles and was also the Technical Director for USA Rugby at that time. He returned to the US as Head Coach to the US Eagles from 2009 through the 2011 Rugby World Cup, which was his 5th time to coach at a Rugby World Cup. Additionally, former rugby coach Eddie O'Sullivan has acted as Technical Advisor to Brown University and Notre Dame in recent years and currently consulting with a number of Major League Rugby franchises in the US.
In recent years, Eddie has also been a guest lecturer at University College Dublin and High Performance Director for the Irish Olympic Handball Association between 2012 and 2013.
Interested in hearing from Eddie O'Sullivan at your event? Book now by emailing welcome@frontrowspeakers.com or calling us on +353 1 485 3991. We at Front Row Speakers excel in sourcing the perfect speaker for your event – get in touch and join us today.