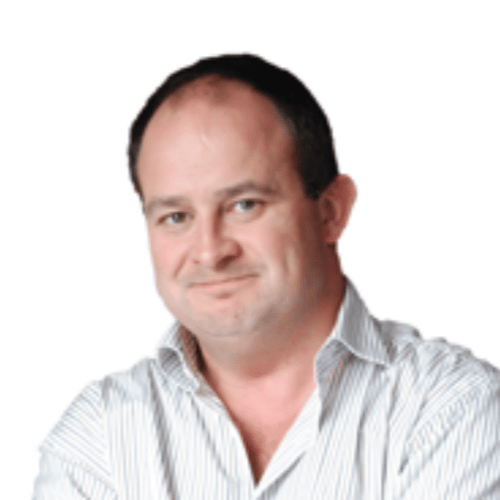 Marc Coleman
Economist, Journalist & Chair
Marc Coleman is a senior manager in Ibec but also a highly rated Master of Ceremonies with a proven track record at international national and local level.
Whether chairing Peter Sutherland and the Chief Economist of the World Bank, or The Polish EU Commissioner and Czech Prime Minister discussing investment in Eastern Europe or a Midlands business event in Mullingar, Marc brings the same professionalism to all the events he chairs, using his expertise to masterfully guide panel debates and discussion to the satisfaction of audience and panellists.
As a former economist with the ECB and Department of Finance, an accomplished and best-selling author, a former Economics Editor of both the Irish Times and Newstalk, a former Newstalk radio presenter and a former Sunday Independent columnist Marc blends an unrivaled combination of policy expertise and communications skills in his current roles. Qualified to a high international standard he combines a mastery of policy detail with smooth communications skills.
Having chaired many meetings in his career, he excels at bringing a room to life, getting the best out of each speaker and turning a panel of individuals into a group. His track record of testimonials speak for themselves. Marc now works for Ibec in a Senior Management capacity and hosts and organises events regularly in his professional capacity.
Topics
Bestselling author and economist
– "Unlocking Ireland's potential in Asia" (2014) is the first thorough analysis of how to increase Ireland's share of Asia's burgeoning economy.
– "Ireland & Germany partners in recovery" (2013) was launched in Dublin (by Irish Finance Minister Michael Noonan) and Berlin and has been influential in shaping economic policy during the recovery
–   "Back from the Brink" (2009) analysed causes of the global crisis drawing on my ECB experienced and set out paths for recovery for Ireland and the world.
–   "The Best is Yet to Come" (2007) predicted Ireland's crash but bucked the trend by also predicting a strong recovery. Ireland is now Europe's fastest growing economy.
Knowledge and experience in policy and media arenas
– Extensive experience as economist with the ECB (1997-2004) and Department of Finance (1994-1997)
– Irish Times Economics Editor (2005-2007)
– Economics Editor Newstalk & presenter of "The Marc Coleman Show" (2007-2014). In 2013 his show was the first to exceed Radio 1 (JNLR) listenership. His show was described by The Herald (7th June 2011) as "up there with the best of them"
– Wrote a leading weekly economics column for the Sunday Independent (2007-2014), read by up to a million readers.
– Won the 2014 Justice Media Award for national radio.
Academic & publications record
Marc holds a scholarship MBA from the Smurfit Business School, the prestigious Advanced Studies qualification from the Kiel Institute of World Economics, a Masters in economics from UCD. He is also a member of  ACCA. He has been published in the ESRI Quarterly Review, Financial Times, the Irish Times, Studies magazine and several other publications. He has presented economic papers and forecasts to the Dublin Economics Workshop, The Prague conference on Central Banking, the Enterprise Ireland CEO Conference and several other fora.
Testimonials
"Marc chaired our discussion perfectly – facilitating a balanced and robust debate amongst our contributors while providing his own insightful comments, he steered the conversation effectively and ensured the audience had a very enjoyable experience". – Gary Finnerty organiser of the Trinity Economic Forum on Marc's chairing of the panel debate including PWC Head Tax Partner Feargal O'Rourke, ESRI chief economist John Fitzgerald Feb 15th 2014.
 "Very knowledgeable across all areas of the economy, Marc kept the debate alive through his ability to ask the right questions of interest to an audience of over 200 people".- Kevin McLoughlin Head of Tax EY (Ernst & Young) on Marc's chairing of the EY Budget 2014 briefing event in the RDS Oct 15th 2013.
"Marc expertly chaired the Midlands Think Tank in Mullingar. He led 3 panel discussions and his contributions represented the highlight of our event and we look forward to his return for MTT 2 in 2014″. – Niall Hearn CEO of Mid@s technology commenting on Marc's address and chairing of the Midlands Think Tank which took place in the Park Hotel, Mullingar, November 2013
"Marc did an excellent job hosting a recent event for us – the European Business Awards sponsored by HSBC. The awards are a key client event and we needed an MC with sufficient gravitas and a keen knowledge of business and economic issues to run them and present the awards. Marc did a thorough and professional job and kept the event lively and on time."Justin Bowers, Account Director at Keating & Associates (Corporate Communications Consultants) HSBC European Business Awards, May 2011
"Not everyone can grapple with the most difficult topics on the world economy, make both the chief economist of the world bank [Justin Yifu Lin] and the international chairman of Goldman Sachs [Peter Sutherland] feel comfortable while providing riveting content to an audience of some of the smartest entrepreneurs in the world and a range of international media – Marc Coleman can…He hit the mark on what we wanted and provided intellectually challenging and riveting discussion for what proved to be one of the most talked about sessions at our event. Mark helped make our event a success."- Daire Hickey, organizer of "The World Economy @ Founders" event for IT entrepreneurs
"Marc's leadership of the panel discussion was to an excellent international standard of the kind need to steer a high powered debate on a highly sensitive involving current and former EU Commissioners, a Prime Minister and Finance Minister. His firm but fair discipline ensured order and timeliness. His humour and personal touch ensured the event was memorable and enjoyable. We will ask him back next year." – Zygmunt Berdychowski, Chairman of the Economic Forum Programme Council at which Marcchaired a central debate between Polish EU Commissioner Janusz Lewandowski, Czech Prime Minister Mirek Topolanek, former German EU Commissioner Guenther Verheugen in Krynica Poland
"The event was very successful and I'm still getting great feedback. People really enjoyed his view on the approach we should take".- Cecilia Mc Lernon, Events Administrator, The Marketing Institute of Ireland