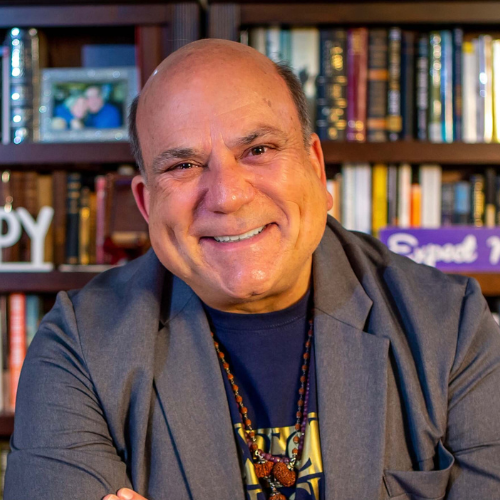 Dr. Joe Vitale
Global Wellbeing & Performance Guru
Once homeless and destitute Dr. Joe Vitale is now one of the world's most renowned Personal Development expert and also a star of the blockbuster hit movie on the Law of Attraction & The Secret. Author of over 75 books, Dr Joe Vitale's expertise covers a wide range of topics. A graduate of Kent State University in Ohio, Vitale published his first book the Zen and the Art of Writing in 1984. Vitale became a bestselling author with his publication The Attractor Factor: 5 Easy Steps for Creating Wealth (or Anything Else) From the Inside Out.
Outside of writing, Vitale is actively involved in Operation Yes (Your Economic Salvation) – a program that offers both mental and financial assistance to end homelessness in the United States. Vitale entered the television seen with his appearance in the blockbuster hit The Secret.
Publications
The Key (2007)
Expect Miracles: The Missing Secret (2008)
Buying Trances (2007)
Meet & Grow Rich (2006)
The Seven Lost Secrets of Success (1992)
Instant Manifestation (2011)
Expect Miracles (2013)
The Midas Touch (2015)
The Awakened Millionaire (2016)
Topics
­The Law of Attraction
Self-Empowerment & Fulfilment
Emotional Resilience
Developing a Positive Mindset
Leadership in Business
To book Global Wellbeing & Performance Guru Dr. Joe Vitale for your event, contact Front Row Speakers on +353 1 485 3991 or email welcome@frontrowspeakers.com.