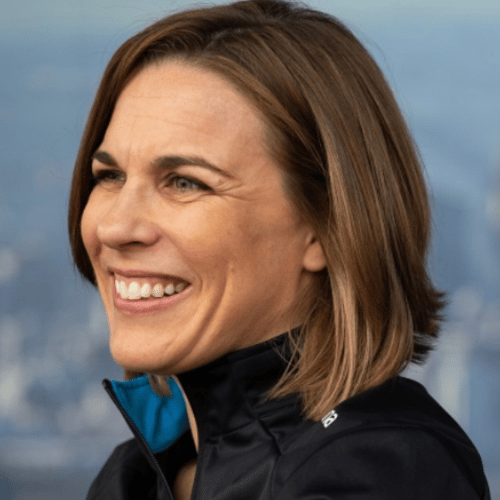 Claire Williams OBE
Former Deputy Team Principal of Williams Formula One
Claire Williams OBE is the former Deputy Team Principal of the Williams Formula 1 racing team. Claire grew up around Formula 1 since her late father, Sir Frank Williams, was the founder of the Williams Grand Prix Engineering F1 team, winning nine Constructors' Championships and seven Drivers' Championships.
After graduating from Newcastle University with a degree in Politics in 1999, Claire began her career in motor racing as a Press Officer for the Silverstone Circuit. In 2002, she joined the Williams Formula 1 racing team as Communications Officer.
Claire was promoted to the role of Head of Communications in 2010 and the following year took on the position of Head of Investor Relations following the company's public listing. In 2012 Claire was promoted to the role of Commercial Director responsible for securing the team's seasonal racing budget of £75m.
When Frank Williams stepped down from the Williams board in 2012, Claire became the Williams family representative on the board in her role as Commercial and Marketing Director. In March 2013, she was appointed Deputy Team Principal, responsible for the day-to- day running and long-term development of the race team.
Claire has been among the most prominent and successful women in recent Formula 1 history, taking the team to successive third places in the Constructors' Championships in just her second and third years in charge.
During her tenure, Claire was a keen advocate for greater diversity and inclusion within her own team and across the sport as a whole. She acted as the catalyst to give Susie Wolff the chance to become the first female racing driver to participate in a Formula One race weekend since 1992. She subsequently became an Ambassador for Susie's Dare to be Different initiative which encourages young girls to consider a career in motorsport.
As Vice President of the Spinal Injuries Association, Claire also sought to encourage spinal cord injured individuals into the team and established workplace opportunities for wheelchair users. Since the successful sale of the Williams F1 team in 2020 Claire has provided consultancy services to brands entering Formula 1 and shares her experiences of running a contemporary F1 team with corporate clients.
Claire was appointed an Officer of the Order of the British Empire (OBE) in the Queen's 2016 Birthday Honours List in recognition of her services to Formula One.
Topics
Peak Performance
Teamwork & Teambuilding
Leadership
Diversity & Inclusion
Female Inspiration