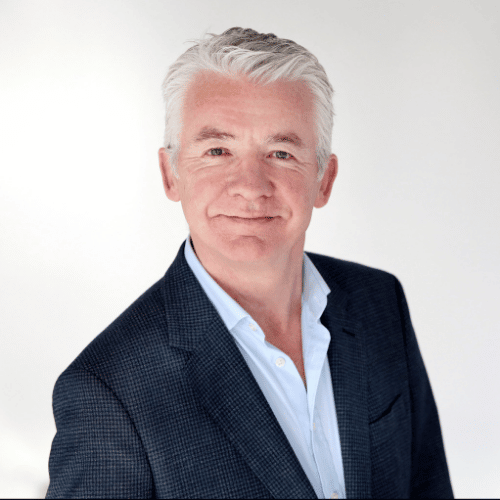 Alan O'Neill
Customer Experience and Change Management Speaker
Customer service and change management expert Alan O'Neill has over 30 years of experience from the board room to the front line. Alan O'Neill mba, The Change Agent – has supported iconic brands to achieve amazing results. In a dynamic world, he knows what it takes to drive change in a business – from top to bottom… and back to front. It's about having a Customer-centric Culture, Engaged People, and a Supercharged Sales effort.
One sector, in particular, that has probably seen more disruption than any other is retail. Alan was the lead consultant that navigated Selfridges through significant change 'bricks only' to 'clicks and bricks'. Up to 2004, Selfridges was a sleeping giant – but is now officially the best department store in the world… and one of the most profitable (per m2). Change is all about people and culture and the Selfridges story is one that resonates for all industries.
It's not just retail, across B2B, B2C and the Public Sector, his clients include global brands like AIB, GAM, Harrods, Lilly, Intel, Lufthansa, Mercedes, Moet Hennesy, Ramada Hotels, Scottish Power, Sherry Fitz, St. Gobain, The UN, Vodafone, etc.
A consultant, trainer, non-exec director and a visiting professor with ESA Beirut, he is also a trusted mentor to many C-Level executives that seek his support. Change management expert Alan has a reputation for making the complex simple… being down-to-earth and practical… with a commercial focus that brings everything back to the customer. Alan now writes for several publications, including a weekly advice column for the Sunday Independent – Ireland's leading business newspaper and for Gulf News. He is author of Premium is the New Black – Put the customer at the heart of your decision-making.
It is this unrivalled business acumen that has seen Alan chair and speak at conferences around the world and conduct master-classes with C-Level executives. He asks hard and uncomfortable questions, e.g. Should you refresh your culture to prepare for emerging global challenges? How will you overcome cynicism and resistance to change? How do you overcome complacency and lack of accountability? How will you differentiate with a customer-experience culture? How do you retain the best talent? How do you increase sales in a challenging and disruptive global market?
Notable Publications
PREMIUM IS THE NEW BLACK, – Put the Customer at the Heart of All Decision-making.
SHOW ME THE LID ON THE BOX – How to Overcome Resistance to Change.
CULTURE MATTERS –  the Four Must-have Values to Supercharge your Organization.
Topics
Never giving the same presentation twice, Alan will adapt his countless stories, models and case studies in his main topics:
Change Management – Dare to Change. How to embrace and drive change
Culture – Build a High-performance Culture through Engagement
Customer Experience – Premium is the New Black… Excellence in Customer Experiences is the New Battle-Ground
Retail – Adapt to the Future of Retail
Customer Service – Customer-ize your Business… differentiate with great customer experiences
With every engagement, Alan takes time to understand the brief, the objectives, the challenges… and builds empathy before meeting his audience. Energetic, passionate and engaging… he will leave your audience with thoughts and challenges – that are guaranteed to provoke, inspire and give hope.
Testimonials
"Alan is very commercial and gave practical, sound advice that truly inspired and motivated our people." – CEO, Dubai Refreshments
"As a public service institution, Customer Service is a priority for us. Alan inspired us with his commercial stories and showed how they'd work for us too." – HR Director, ECHA
"We greatly admire the Selfridges brand and wanted to hear the success story firsthand." – CEO, Retail, Russia
"Alan delivered the Supercharge your Sales presentation to our full management team of 35 managers. It was a great boost at the start of our peak season. He challenged us to re-look at ourselves in a very different light and we needed that." – Commercial Dir., Gleneagle Hotel Group
"We in the motor industry believe that we can learn a lot from the world of retail. Alan made that clear." – SVP, Mercedes
"What impressed me about Alan was how much he knew about the estate agency business and how tailored the presentation was to our needs." – Director, Sherry Fitzgerald
"We've invited Alan to speak on several occasions. If I had to do them all over again – I'd call Alan." – CEO, Financial Services, UK
"We put it up to Alan to deliver a keynote that would really help our members be more professional. He was excellent and we want now want to roll it out to our members."  – Director, VFI
"We've invited Alan to speak on several occasions. If I had to do them all over again – I'd call Alan." – Marketing Director, FMCG, UK
"Alan, your keynote was excellent – it was pitched and presented just right and got the conference off to a great start." – Donnie Tantoco, Rustan Commercial Corporation and Board Member of APRCE