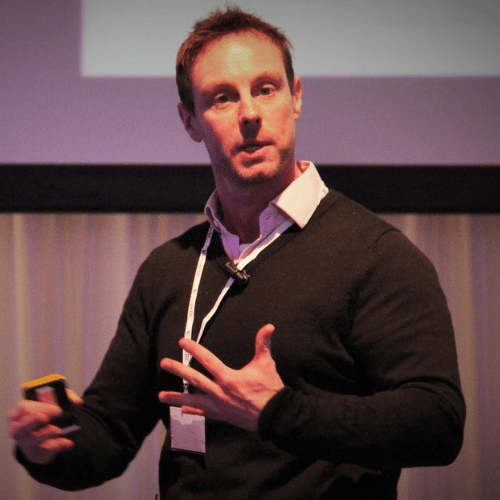 Neil O'Brien
Business psychologist Neil O'Brien is a registered occupational psychologist, Neil has been involved in the area of people development for over 14 years. Neil began his career with SHL where he learned the fundamental skills of an Occupational Psychologist. Neil was involved in the re-development of the Graduate selection processes for clients such as An Post, Ernst & Young, Bank of Ireland etc. Neil's career with SHL brought him from Ireland, to the UK and eventually to Sydney Australia.
During his time with SHL Neil worked with a number of blue chip organisations with his main focus being the selection and development of others. From here, Neil joined PwC in Australia where ultimately he became Senior Manager for Leadership Development. His responsibilities included the identification of high potential individuals and designing leadership development initiatives so as to ascertain levels of ability. Neil also was involved in coaching several of the senior partners within PwC Australia towards more effective performance. Neil has also worked with Pearn Kandola, global leaders in Occupational Psychology.
In 2009, business psychologist Neil founded O'Brien Consulting Business Psychologists Ltd (OBC) and has been consulting to many of the major public and private sector organizations in Ireland, the UK and mainland Europe. Neil also runs a fitness business called Keepfit.ie. Outside of the world of business, Neil is an IRFU certified strength and conditioning coach and has been instrumental in the development of high performing rugby teams.
Portfolio of Projects
Executive Coach at board level for IBEC
Executive Coach at senior management level at Aer Lingus
Design and implementation of Bank of Ireland Graduate Attraction, Recruitment and Assessment process (Winner of Best Graduate Recruiter in FS 2013)
Implementation of Graduate Assessment Process within An Post
Development of Organizational Wide competency model for Guidant Pharmaceuticals
Development of Competency model with Office of Health Management
Design and implementation of HR restructuring process with large semi state organization
Implementation and delivery of large bespoke Outplacement programme with major financial services organization going through wind down
Design and delivery of bespoke executive assessments for Bord na Mona
Bespoke assessments for senior roles at Council of Europe
Assessment of staff during Eircom organizational re-structure
Design of Irish Defence Forces Cadet Recruitment Process
Design and delivery of Leadership development centres with PwC, Bank of Ireland, BG Exploration, BBC, Australian Public Sector
Delivery of Interview Skills and Assessor training
Delivery of 1:1 Executive Coaching at senior level
Qualifications:
Registered Psychologist with the Psychological Society of Ireland
Degree in Psychology (UCD)
Postgraduate Certificate in Occupational Psychology from the British Psychological Society (BPS).
Postgraduate Diploma in Business Studies (UCD)
Masters in Business Studies specializing in Management and Organizational Studies both from University College Dublin. (UCD)
Diploma in Cognitive Behavioural Therapy (Institute of Commercial Management)
Member of the PSI Division of Work and Organizational Psychology
Member of the British Psychological Society Division of Occupational and Organizational Psychology and Division of Sports and Exercise Psychology.
Topics
Neil delivers a number of webinars online tailored to client requirements which include topics such as:
Leadership in a Virtual World: With the sudden rise of remote working, new challenges will emerge such as maintaining engagement and a sense of 'team' as persons work physically removed from their peers. This two hour programme will examine the typical process of change that will occur in individuals as they move from the social environment of the work place, to working alone. This practical workshop will provide the toolkits needed by leaders to maintain performance and engagement consistently across the team.
Motivating a De-Motivated Workforce: Aimed at people managers, this two hour workshop provides a practical step by step approach to invigorating teams and providing key motivation during times of extreme stress and change. Leveraging off our work on High Performing Teams, delegates will learn how to identify causal issues and tailor their approach to motivation at both an individual and group level.  We will all experience different emotions during this crisis. Motivation will need to be adapted accordingly.
Individual Stress Management and Resilience: Leaders will only be able to instil a sense of Psychological Safety in their teams, when they can manage their own stress and thus, build personal resilience. Drawing on the learnings from Positive Psychology, this two hour workshop will provide practical guidelines on how to manage own levels of stress during these unprecedented times
Performance Coaching: Utilising our 5 phase approach, we will work 1:1 with you to enable you to identify the challenges and the blockers and ensure no problem remains insurmountable. Our action based approach to coaching is based on a simple premise which is 'Control the Controllables.' The process ensures that we park items outside our control and invest our energy on the things we can influence to create positive mindsets. Positivity will lead to action and action to positive outcomes.
Investing in Self – Creating your Brand: For many, they may find that levels of work have slowed down during this period as much of the economy goes on pause. This can present itself as an opportunity to position yourself more strongly when we emerge from the current challenges. This two hour workshop provides delegates with an opportunity to reflect on their brand and how they can re-position it to ensure they emerge stronger and better than before.
Clients
 Bord na Mona
KMPG Ireland
PwC
Bank of Ireland Group
AIB
eircom
Kerry Group
Microsoft
Google
Axa
Accenture
Aer Lingus
Qantas
Pfizer