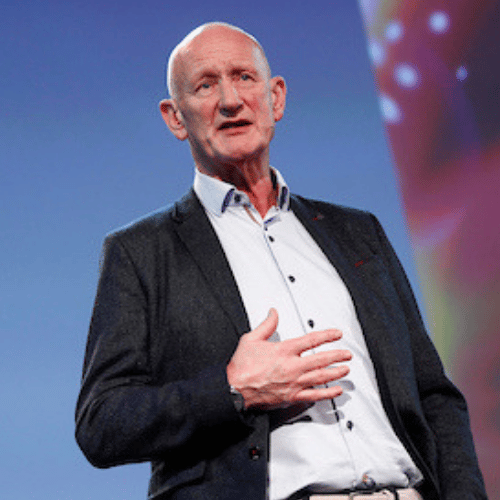 Brian Cody
Brian Cody is an Irish hurling manager and former player. He has been the manager of the Kilkenny senior hurling team since 1998, where he has since become the county's longest-serving manager and most successful in terms of major titles won. Cody is widely regarded as the greatest manager in the history of the game.
Every sport has a great sporting hero. Someone who stands head and shoulders above other champions of their sport. Ireland has few, if any, sports stars or managers that have seen the success and been as dominant in their trade as Kilkenny's Brian Cody. Mention hurling and you think Kilkenny. Mention hurling managers and it is Cody that is first in peoples' minds.
Following a stellar playing career for Kilkenny in the 70's and 80's which saw him win, among other things, 3 All Ireland Senior Hurling titles and 2 Nation Hurling League titles, Cody eventually moved into management. Taking the helm as Kilkenny manager in 1999, there began what can only be described as a dynasty of success. In the 17 seasons that have followed, so too have the accolades and silverware. Cody tasted success as a player and as a manager he has rewritten the record books. Under Cody's direction, he has steered Kilkenny to 11 All-Ireland Senior Hurling Championship titles, 8 National Hurling League titles and 15 Leinster Senior Hurling Championship titles.
Topics
Brian Cody knows all about building and managing successful teams, what it takes to be a true leader and how to successfully motivate and inspire a team to win again and again. Leading Kilkenny into a seventeenth season is not a hardship for Brian Cody, it is a choice. He has shown the ability to adapt and change as required and is as switched on as ever. In his speeches, Brian reveals what it takes to make Kilkenny so successful under his leadership and what keeps him motivated and moving forward.
Brian Cody is a superb speaker and is available for after-dinner, motivational and leadership talks.
Testimonials
"Brian was fantastic and inspired everyone! We have had amazing feedback and even for our regional staff who were able to connect to hurling considering a lot of them were not familiar with the game, but proven the message Brian gave was the same no matter what the sport or organisation! Truly brilliant." – World Rugby
 "Overall a hugely successful day – in no small part due to the session delivered by Brian. He is indeed a super guest to have and customers and colleagues are still talking about it… which is a great sign." – Paul Walsh, Arco
 "Brian's talk was exactly as I expected and went down extremely well with our audience as it fitted our meeting theme perfectly. He was on time, was very good about answering a lot of questions and having pictures taken with some keen hurling fans! " – GSK
"Brian joined us in Creganna Medical to celebrate our annual graduation ceremony. He spoke passionately about his experiences leading Kilkenny but expertly made it relatable to us. Everyone left inspired regardless of whether you were a hurling fan or not with a deep rooted respect for the legend that is Brian Cody. I would highly recommend working with Brian." – Shirley Mullins, Learning & Development Lead, Creganna Medical