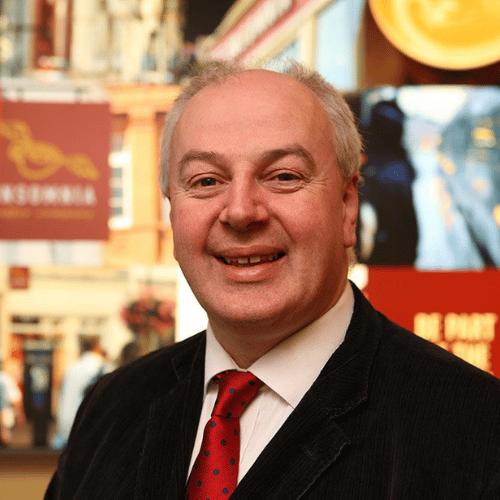 Bobby Kerr
Entrepreneur and Television Personality
Bobby Kerr is a well-versed Irish businessman, entrepreneur and television personality. He grew Insomnia Coffee from a business that took £58 on its opening day to an organisation with 150 shops across Ireland and the United Kingdom, and was a founding dragon on RTÉ's Dragon Den.
In late 2017 he sold his shares in Insomnia, citing a cancer scare that encouraged him to re-evaluate his priorities in life. He spent the best part of 20 years building his company, and now intends on making more time for his wife and four daughters.
Bobby has no intention of going gently into that good night, however, insisting: "If you're of the disposition of being busy and active, that doesn't leave you. I couldn't play golf all day – life is for living." He still holds interest in several small businesses, and hosts Down to Business, a business-focused radio show on Newstalk.
He is a sought after speaker and business mentor, characterised by his dry wit and direct, no-frills style. He mandates that it is imperative to spread a positive message regarding business and entrepreneurship, and hold an optimistic view of the future. As a man who's career has taken him from oil rigs in the North Sea to the Irish business elite, he certainly has a lot to share.
Topics
1. Business and Entrepreneurship
2. Executive Coaching
3. Leadership and Motivation
4. Food and Hospitality
To book Bobby Kerr for your event, contact Front Row Speakers on +353 1 485 3991 or email

[email protected]