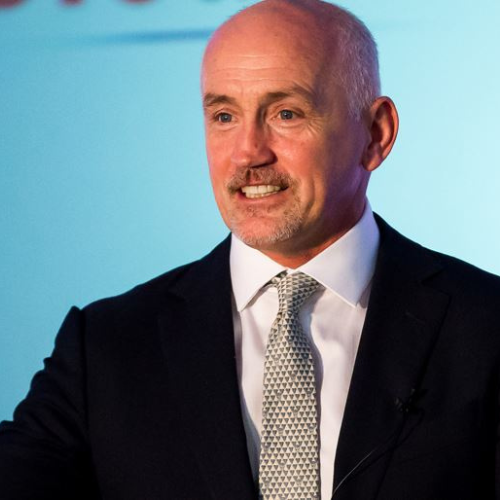 Barry McGuigan MBE
Former Featherweight Champion of the World and Boxing Hall of Famer
Undisputedly, Barry McGuigan was one of the best boxers of his generation. As an amateur he won a multitude of titles, at the tender age of 17 he took the gold medal at the 1978 Commonwealth Games and as a Professional he won the British, European, and World Titles. On a memorable, balmy night in June 1985, a television audience of twenty million watched as McGuigan achieved his dream and became Featherweight Champion of the World by defeating Eusebio Pedroza, voted 'Fight of the Year by the British Boxing Board of Control.
He has been writing a successful weekly column for the Daily Mirror for over 10 years, considered to be the Number 1 boxing column each week. He has commentated throughout the world; in the USA for Prime Network, in Asia for Star TV, in Europe with Euro Sport and in the UK for BBC, Sky, Screen Sport, Setanta, Wire TV and ITV.
At the height of his boxing career Barry McGuigan's fights attracted twenty million TV viewers. Known as 'The Clones Cyclone,' his popularity transcended sport. He became a unifying figure amidst Northern Ireland's sectarian violence; fans chanted "Leave the fighting to McGuigan." Early on Barry fought and knocked out Young Ali, who tragically slipped into a coma and later died. This almost led McGuigan to quit the fight game, but he battled against his demons and persevered. He became British, European and WBA World Featherweight Champion – and was duly voted BBC Sports Personality of the Year.
After hanging up his gloves, Barry found a new passion in motor racing. He also established himself on-screen as a boxing commentator and as winner of the cookery contest Hell's Kitchen. Behind the camera he was heavily involved in the film The Boxer, training Daniel Day-Lewis and choreographing the fight scenes. Barry continues to be involved in the media, and in training, promoting and managing young fighters, including some of the best up-and-coming talents in the sport. Barry is also the founding Chairman of the Professional Boxing Association, promoting further education and helping boxers prepare for life beyond the ring. He is an enormously entertaining speaker, sharing anecdotes and offering his own insight into what it takes to reach the top in one of the physically and mentally demanding of sports.
To book Former Featherweight Champion of the World and Boxing Hall of Famer Barry McGuigan MBE for your event, contact Front Row Speakers on +353 1 485 3991 or email welcome@frontrowspeakers.com.