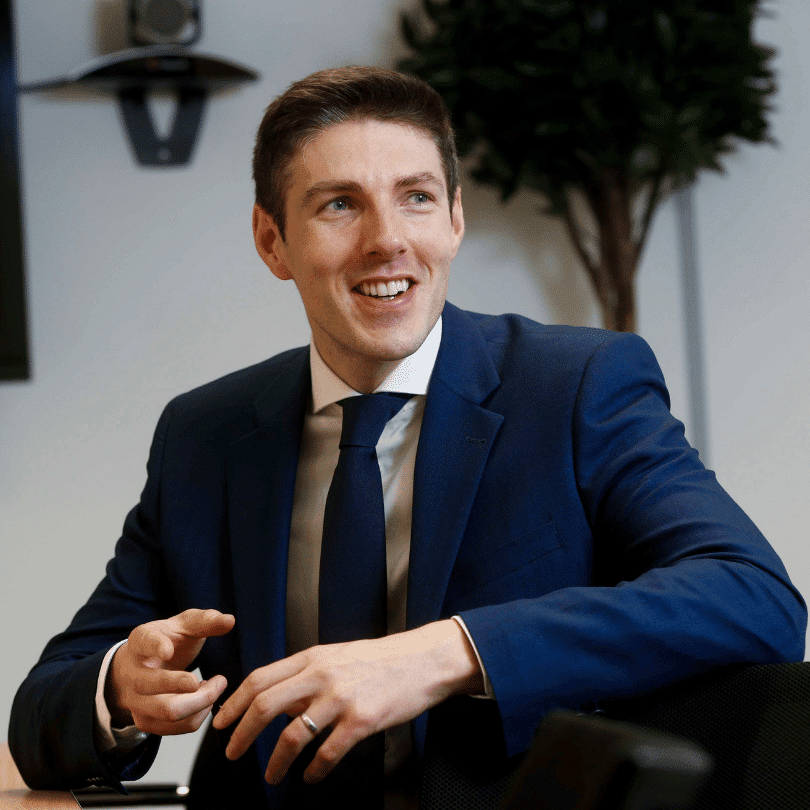 Mark Kelly
Artificial Intelligence Advisor
Mark Kelly is a renowned AI keynote speaker, highly regarded in both Europe and North America as a leading AI transformation advisor for business leaders. He is also the accomplished author of "AI Unleashed: Navigating the AI revolution as a business executive". As the President of AI Ireland, Mark Kelly is at the forefront of AI innovation, offering strategic guidance to organisations looking to harness the potential of AI. With extensive experience in the field, he has been a trusted consultant for executives seeking to navigate the AI landscape.
Mark serves as the President of AI Ireland and is the driving force behind the AI Awards, which recognise and celebrate excellence in AI on the island of Ireland. Additionally, he holds the position of Chief Commercial Officer (CCO) at a prominent international AI staffing firm, bridging the gap between top AI talent and organisations. Mark's expertise and insights have earned him recognition in prominent media outlets such as RTE, Newstalk, The Irish Times, and various webcasts and podcasts. His thought leadership in AI is widely acknowledged and respected. Mark is the founder and host of one of the Top 5 AI podcasts, where he has conducted over 450 insightful interviews with AI leaders from industry giants like Amazon, Microsoft, Google, and NASA.
Mark stands out as a truly authentic voice in the world of AI. AI, Mark's AI presentations are grounded in a wealth of experience, with access to a portfolio that spans hundred's of AI applications. He works with leaders from Fortune 100 Companies to the most innovative startups, both in Ireland and internationally. Mark's expertise is underscored by his thorough review of 500 AI applications in Ireland, showcasing a depth and integrity that can only be cultivated through years of hands-on experience.
With his extensive background as an AI and Technical advisor, Mark has honed his ability to demystify even the most complex AI topics. His presentations are characterised by a remarkable clarity that ensures every audience member can grasp the intricacies of AI, regardless of their technical background. Mark's gift lies in making the seemingly opaque world of AI accessible to all. Mark's unique style sets him apart as a speaker who connects with his audience on a personal level. He employs the power of storytelling and an engaging delivery to foster a genuine connection. Attendees don't just leave with theoretical knowledge; they depart with a practical framework to comprehend AI and apply their newfound insights to both their professional and personal lives. Mark's speaking prowess combines authenticity, clarity, and relatability, making him the ideal choice to engage, educate, and inspire audiences on the subject of AI.
Topics
Tailored AI Presentations to Suit Unique Company Requirements
Discovering Your AI Superpowers
Artificial Intelligence in Sales & Marketing

Artificial Intelligence Minus The Hype

Artificial Intelligence in Finance

Artificial Intelligence in Manufacturing

Artificial Intelligence in Healthcare

Moderating & Chairing Technology Conferences
Testimonials
"I cannot speak highly enough for the lead up work, communication and thoroughly professional approach Mark had towards our event. The event feedback was extremely positive. Highly recommend Mark." – Paul Whitaker Chairman CICM 
"Mark delivered a very compelling speech with the right balance of humour & seriousness around AI. The audience was captivated with lots of note taking." – Matthias Grabner Director of Technology Advantage Austria
"Mark is professional, energetic and great to work with." – Breda O'Toole Head of Transformation & Innovation at IDA Ireland