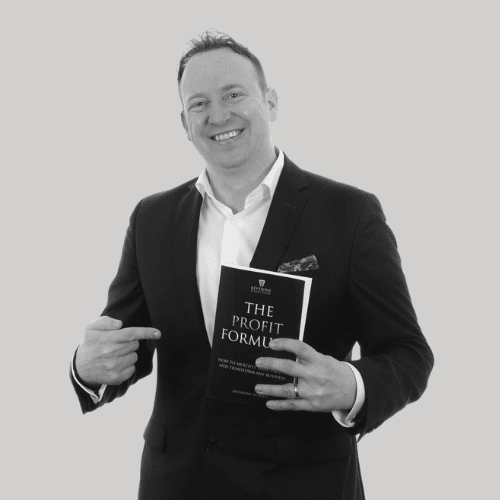 Anthony Woods
Entrepreneur, Inventor and Polymath Speaker
A hugely successful Irish entrepreneur, Anthony began his business career at the tender age of 6. He did this when he liberated produce from his parents vegetable
garden and sold it on the side of a busy road without their permission. Unfortunately this business was shut down after a few hours by his mother for health & safety reasons!
Having toured America as a musician he returned to Ireland aged 21. Anthony joined a major insurance company and became the #1 sales person out of 600 within 6 months. He was soon headhunted to another insurance firm where he smashed every sales record they ever had before leaving to start his own business in a dusty attic with one phone, no money and a dream.
Despite countless tough lessons and heartbreaks this business grew during the recession & continued to grow at an incredible rate for a decade. He sold that business in a multi million deal having first built it to run without him – a rare skill that he teaches entrepreneurs & business owners all over the world.
Anthony is also the inventor & founder of Supersoil – one of the fastest growing companies on the planet. Supersoil is a ground breaking invention that enriches the soil & helps cool the planet by drawing down carbon from the atmosphere. This extraordinary Irish invention has been described as one of the most innovative products of a generation.
Having started, scaled & sold multi million businesses, Anthony is one of the few business teachers on the planet who has actually done it in the real world & has the scars to prove it. Not one to take himself too seriously, his teaching style is a powerful blend of simple truths, powerful tools & inspirational stories.
A highly creative & original thinker, Anthony has personally developed hundreds of unique business & personal success tools that literally transform peoples lives. His unique original material has been taught to global banks, accounting firms & thousands of entrepreneurs with astonishing results.
Anthony is one of the few polymaths on the planet – a lifelong encyclopedic learner who devours knowledge at a ferocious rate & has studied thousands of subjects in depth giving him a great overview effect. He possesses that very rare ability to make even the most complicated of subjects simple.
His life's mission is to build the Worlds Best University.
Topics
• Entrepreneurship
• Business Strategy & Models
• Sales & Marketing
• Management & Leadership
• Innovation & Invention
• Education
• Polymath
• Creativity
To book Entrepreneur, Inventor and Polymath Speaker Anthony Woods  for your event, contact Front Row Speakers on +353 1 485 3991 or email welcome@frontrowspeakers.com.