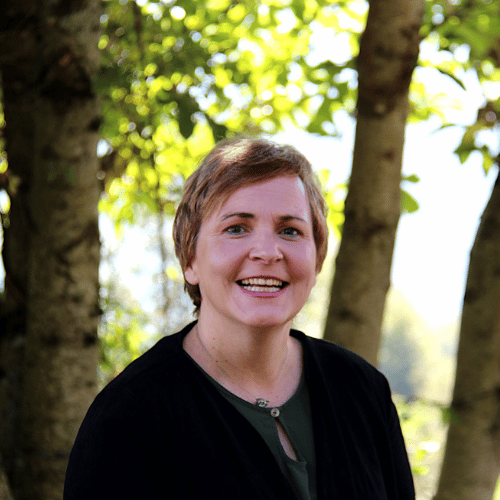 Rowena Hennigan
Remote Work & Future of Work Expert
Remote working expert Rowena Hennigan is as an Educator, Speaker, and Consultant, based in Zaragoza, Spain. Rowena is deeply passionate about the socioeconomic, organisational and personal benefits afforded by Remote Work and is location independent.
"Remote work has enabled me to to live in many countries, travel extensively and find work-life balance. I relish in being an advocate and a leader on the education and skills needed for effective remote work practices "  – Rowena Hennigan
Rowena's ethos is that "work is not a place" and she has thrived working remotely on various projects since 2007. She also works on various freelance projects, primarily to teach remote work skills and the best practices of remote work.
Rowena is also an expert in the area of Mental Health awareness, its advocacy and training. She has completed three Mental Health training courses during 2020-2021, to build on my knowledge (MHFA, i-act for Managers and See Change for Managers).
Topics
Remote work training.
The positive social impacts of organisations embracing remote work.
The future of work.
Mental health awareness.
Testimonials
"Rowena was the first speaker at Legal Accelerators Talks series. She is a real remote work expert! Great speaker with a solid background!" – Mihai Carabas, Founder of Legal Accelerators
"It was a pleasure to have Rowena as a moderator of a workshop on Sustainable Remote Work at our conference "Dialogue for the Future". The workshop became a real highlight of the programme. Not only is Rowena a charming and engaging speaker and a storyteller, but also the content of her session was excellent. By illustrating her input with great tangible examples, Rowena has demonstrated how a conscious design of remote work can contribute to the SDGs. It was great to work together, and I hope it was not the last time!" – Antonina Rybka, Project Coordinator at WECHANGE
"Rowena made a great impression on me in one of her talks on remote working skills. Her positive energy brings the best out of people in the room and her approach is very hands-on. Grateful for our connection afterwards and her generous sharing of her work. I highly recommend working with her if you are looking to set yourself up for success in your home office or if you want to improve communication in your remote team. She leads by example with a fantastic way of building a real connection remotely. Simple, but effective, so you will come away with a practical framework for your future work!" – Jennifer Van Uffelen, Workplace & Wellbeing Coach @ JVU Coaching
"Rowena recently ran a Remote Session for The Remote Lab on Remote Wellbeing and she was incredible. Very inspiring, we received hugely positive feedback from attendees and thoroughly enjoyed the session ourselves. Rowena was very professional but warm simultaneously – highly recommend her for workshops and talks." – Nolwenn Lecompte, Analyst & Business Developer | The Remote Lab