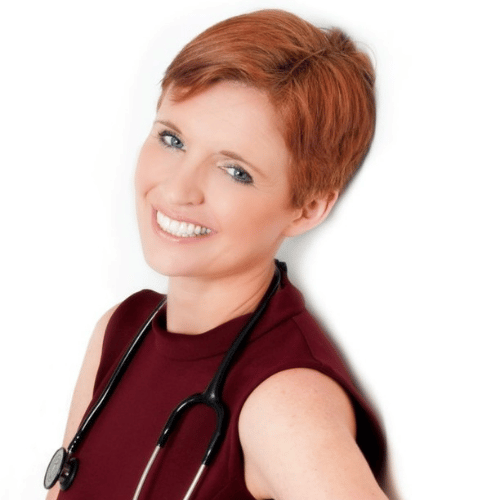 Pixie McKenna
TV & Radio Presenter, Media Medic
Radio and TV presenter Pixie McKenna is a practising GP who educates corporate audiences about health, wellness, and stress. Although she has become known as an expert on ailments and conditions outside of the ordinary, Pixie is an expert on all aspects of health, such as sexual health, women's health, and health promotion. Pixie is a fantastic speaker to educate and armor your organisation against stress. Radio and TV presenter Pixie also has extensive experience speaking to teenagers and young adults, so she is a perfect fit to educate teenagers and young adults on the aforementioned topics.
Best known for her role as a presenter on Channel 4's prime time BAFTA-winning medical series 'Embarrassing Bodies' and 'Embarrassing Bodies: Live from the Clinic', Dr. Pixie McKenna is the UK's leading female media medic. In Irish media, Pixie is best known for presenting 'You Should Really See a Doctor' for RTÉ Television. In addition to this, Pixie also presented 'Sex Clinic' – the first Irish TV series dedicated to education in sex health, all with a healthy dose of tongue in cheek and playful winks.
Dr. Pixie's sequence of child development books with Igloo Books kicked off with the first of the series 'Dr Pixie's First Foods' in January 2016. Including over 100 healthy meals for weaning your baby. Her second book 'Dr Pixie's Meal Planner' was published in June 2016 and focuses on how to plan and prepare effortless, balanced meals for growing children during the various stages of weaning.
Additionally, Pixie has just published two sets of Flashcards with Igloo Books – 'Activities You And Your Baby Will Love and Activities You And Your Toddler Will Love'. Pixie is also a practicing GP in London. Outside of filming, she also spends her time writing columns for the Irish Mail and Dare Magazine, as well as appearing on Irish chat show The Ray D'Arcy Show. She is also Superdrug's Health and Wellbeing Ambassador, providing regular top tips and advice. Pixie is an accomplished speaker on a variety of medical topics, with sexual health, dermatology, women's health and health promotion being her specific interests.
Topics
Given her extensive experience on-screen and high level of expertise in Health and Medicine, Pixie would be the ideal speaker for any occasion. Her topics include but are not limited to:
Mental health, identifying stress and combating it.
Physical health, how to create and maintain a healthy diet.
Sexual health.
Women's health.
Dermatology.
Health promotion.