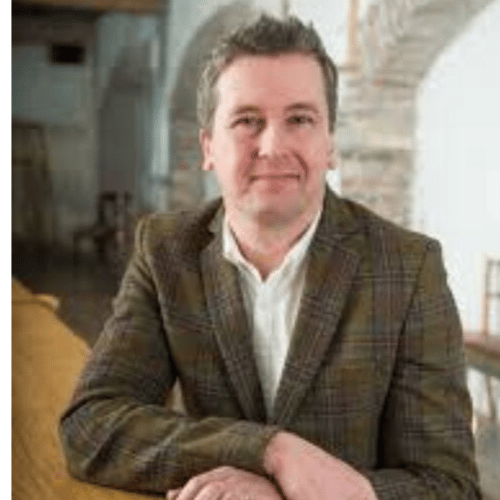 Philip Boucher-Hayes
Broadcaster and journalist Philip Boucher-Hayes is one of Ireland's most successful reporters. Boucher-Hayses regularly appears on RTÉ on both Radio and Television, as well as being an author and a regular contributor to print media. Philip Boucher-Hayes is one of Ireland's most versatile broadcasters moving effortlessly between presenting and reporting on RTÉ Radio's news and current affairs program Drivetime. Broadcaster and journalist Boucher-Hayes has also fronted investigative documentaries on television, co-presenting Crimecall while regularly standing in for Joe Duffy on Liveline.
Philip Boucher-Hayes reporting has taken him to Iraq, Lebanon, Kosovo, Latin America, Israel, occupied Palestinian Territories, Iran, Tsunami hit South East Asia and New York for 9/11. In 2003 the broadcaster and journalise was RTÉ's correspondent in Northern Iraq during the American led invasion. In 2006 he was the first Irish reporter to break the Israeli blockade of Lebanon and cover the duration of that war from Beirut and Tyre.
Returning from the Middle East Philip was made Head of RTÉ Radio's Investigative unit, winning the PPI News Broadcaster of the year award the following year. The Investigative Unit made notable contributions to the tangled financial affairs of former Taoiseach Bertie Ahern, exposed potentially fatal shortcomings in the food industry and revealed fraud in our financial institutions.
His investigation into the death of 14 year old Brian Rossiter while in Garda custody won him the Media Justice Award in 2005. In 2006 his Peak Oil series of features on Ireland's looming energy crisis won critical acclaim and introduced the concept to mainstream Irish debate.
In 2007 Philip made a Future Shock documentary for RTÉ Television "The Last Drop" which kick started public debate about the public water supply. He then presented two series of the enormously popular consumer investigative series "Buyer Beware" and a documentary on "Head Shops".
In 2009 Philip and his wife, Suzanne Campbell, wrote a book predicting that Food and Farming would be two sectors of the economy that would endure through the recession. "Basketcase: What's Happening Ireland's food" won critical acclaim and was subsequently made into the well received TV documentary series "What's Ireland Eating?"
RTÉ Radio has turned to broadcaster and journalist Philip frequently in recent years to provide live commentary for important state occasions. His work continues to engage, inform and break new journalistic ground, evidenced by winning News Reporter of the Year at the 2014 industry awards.
As a generalist rather than a specialist broadcaster and journalist, Philip is a quick study and has hosted AGMs and public meetings on diverse topics. He is an engaging, informed and dynamic presence as either host or chairperson for your event.