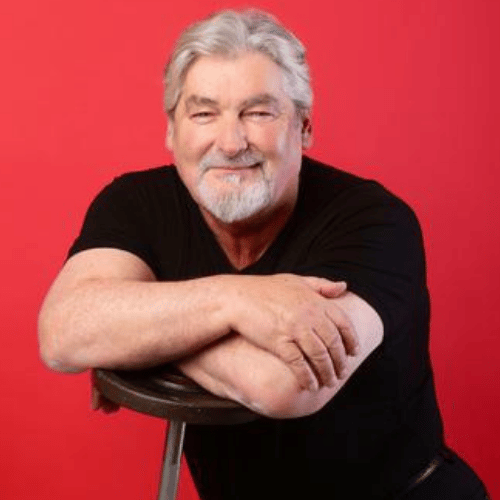 Pat Henry
Corporate Fitness & Wellness Expert
Pat has lectured on health, work/life balance and stress management in Ireland, The U.K. and the US. The Corporate Fitness & Wellness Expert has acquired a reputation as an effective and knowledgeable fitness consultant and a compelling motivational speaker. He has worked with leading companies and individuals world-wide as a personal coach. Additionally, Pat is the author of best-selling books and videos on fitness and health.
He has appeared regularly on television. Pats health and fitness instruction has reached an audience of over 6 million people in Ireland and England. Furthermore, he has participated in radio programmes. Pat has written numerous articles on wellness related issues for many leading magazines and newspapers. He has also developed a comprehensive system of anti-ageing strategies.
His background is in fitness, wellness and yoga, developed during his years in California, working with Hollywood's top fitness expert Vince Gironda, top trainer in the world. Master trainer of the American Academy of Body Sculpting and President of the Irish Academy of Body Sculpting, Pat advocates a wholly natural approach to fitness including mental fitness, based on thirty years of helping clients achieve their maximum potential.
He has had David Bowie, Bruce Sprinsteen, Gabriel Byrne, Helen Mirren, Matt Dillon, Christina Ricci, Ellen Barkin, Julie Ormond, Dolores O'Riordan, Michael Flatley, Fionnuala Sherry, Carol King, Emily Watson, Keith Duffy, Def Leppard, Damien Lewis, Joseph Feinnes, Katherine Winnick and many more through his gym in Dublin and at his West Cork retreat.
Pat is the originator of the hugely successful Anti-ageing Programme. This is now the future of health and fitness worldwide, using simple techniques combining nutritional and exercise strategies to overcome the pitfalls of feeling old, looking old. It is designed to have you feeling stronger and healthier, having energy, avoiding injury.
He has also created the Company Wellness Programme, helping many companies unlock the potential of their people. Clients in this area include Bank of Ireland, Aer Rianta, Deloitte Touche, ILAM, Scottish Provident, IBEC, AABS, Network Business Associates, Mainstream Energy, Bank of Ireland, London, Birmingham, Bristol, Manchester, Belfast, Cookes town, FBD Insurance, William Fry, Maples and Calder, Mercer, Eugene Collins solicitors, Brendan Read Pension Group, The Accountants Society of Ireland, Microsoft Copenhagen, Insurance institute of Ireland and Europe, Garda Siochana, Dail Eireann, Government Bodies, Aer Rianta.
Topics
The Winning Life Programme
Creating your own future: Knowing what you want – and the importance of really wanting it
Removing the roadblocks in your life: Getting your life back in synch with your true desires
Managing stress more successfully: making stress and fear fall away
Taking charge of your life: Learning to visualise for a positive outcome
Boosting energy levels: Ways to optimise physical and mental performance
Simple exercises that work: Increasing your vitality and improving your wellbeing
Remaining mentally flexible: Continue to be an expert in your field
The Anti-Ageing Programme: Foods that slow the ageing process
Improving relationships: Avoiding conflict between work and family
Testimonials
The purpose of my talk is to help you become your own Potentialist, to make your life and yourself the way you want to be, not the way it's been programmed up to now.
"…a very energetic style of imparting his message around lifestyle balance. He mixes "talk" with both theory and anecdotes that ensures both audience attention and participation throughout…"
"…I don't think I have ever seen someone stand up for 90 minutes and deliver a passionate and coherent address without a single note or PowerPoint. It really was a tour de force…"
"…particularly impressed by Pat Henry…"
"…all of the staff found your talk to be thought provoking, entertaining and extremely informative. The anecdotes you used also provided us with "food for thought"…"
"… feedback regarding your presentation was particularly good and I think that this reflects the amount of energy and effort you put into your presentation. You really did give the delegates quite a lot to digest…"
"…I believe it has had a huge and long lasting effect and I can say with certainty that you have transformed the participants…"