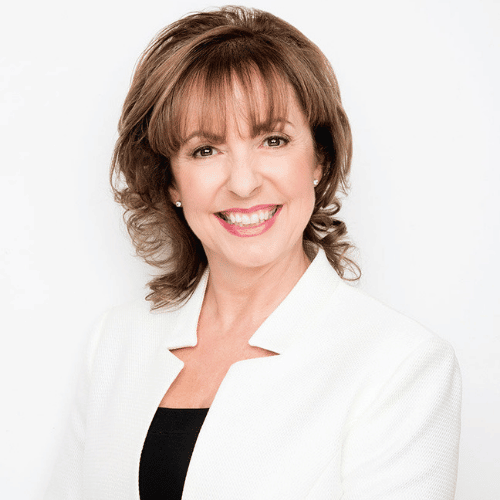 Orlaith Carmody
MD of Mediatraining.ie & MC
When you need your MC or conference Chair to combine the broadcaster's command of the microphone with a deep understanding of business, Orlaith Carmody is the perfect choice.  A broadcaster turned entrepreneur, Orlaith is a highly skilled facilitator who connects warmly with your audience, and brings insight and smooth control to every event.
Orlaith is the author of the best selling Perform As A Leader, and the Managing Director of Mediatraining.ie, which specializes in communications training and leadership development. She is an active commentator on radio and television, on subjects such as doing business today, women's participation at board level and in public life, entrepreneurship, education and parenting.
Orlaith continues as a director of a number of SMEs in media, recruitment and education, and she served on the Board of RTÉ from 2010 to 2015. She is a founder member of the Irish Chapter of EO, the Entrepreneurs' Organisation, and was president in 2014/15.
Topics
A small selection of conferences Orlaith has chaired include:
– Bord Bia Brexit Briefing, 2016
– IMPACT Symposium on Higher Education, 2016
– TEDXDrogheda 2016
– Pendulum Summit 2015
– ICSB World Entrepreneurship Conference, 2015
– Meath and Kildare Enterprise Board Conferences 2014
Testimonials
"At the Pendulum Summit 2015, as the afternoon MC, she charmed the 2,000 attendees with her warmth and style – not least the keynote, Deepak Chopra. We were absolutely delighted with Orlaith's contribution on the day".
– Frankie Sheahan, Founder and Event Director, Pendulum Summit
"Orlaith's professional expertise as a communications authority was crystal clear as she gracefully connected the talks and drew in the audience. The afternoon was a complete success thanks to her."
– Susan G Duffy, Ph.D. Executive Director, Entrepreneurial Leadership, Babson College, Boston, MA.