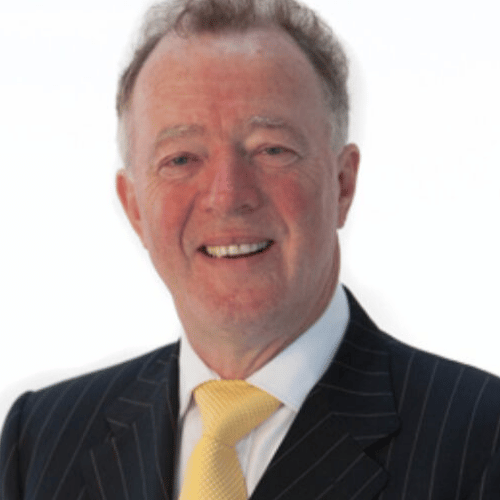 John Lowe
John is one of Ireland's most respected personal finance gurus with a genuine interest in helping people make their money work for them. He is probably best known for his popular books on personal finance 'The Money Doctor', '50 Ways to Wealth', the 9 editions of 'The Money Doctor' since 2006 – Ireland's best-selling finance guide. The latest Money Doctor 2014 – 100 Ways to Save Cash (Gill & Macmillan) is endorsed by Pat Kenny, Joe Duffy, Gay Byrne, Jim Power and Brendan O'Carroll. The 10th edition comes out November 2014.
John's approach as The Money Doctor is simple, objective and effective. What he most enjoys about his role as a personal finance writer is that he is free to tell rather than sell the public what he really thinks and tell it in an easy to understand style – "in plain English" as they say.
John is and has been a frequent interviewee and commentator on our national airwaves including Newstalk FM and RTE Radio together with a host of regular local radio station slots such as Tipp FM, Clare FM, LMFM, Highland Radio, Midlands 103FM.
Amongst his television appearances includes RTE's The Late Late Show, Prime Time, Afternoon Show – and TV3 – Ireland AM, Morning Show, Midweek and Midday.
John currently writes a weekly column for both the Sunday Business Post and Irish Daily Star (Thursdays) plus has written regularly for a number of magazines and national and local newspapers.
With over 27 years experience in the banking sector – John is a Fellow of the Institute of Bankers, a member of the Institute of Directors and appointed in May 2014 by the Insolvency Service of Ireland as a Personal Insolvency Practitioner (PIP). He is also managing director and founder of Providence Finance Services Ltd trading as Money Doctor, a fully authorised financial services company for investment, pensions and debt management services authorised by the Central Bank.
Topics
John's presentations can be tailored to suit your chosen subject. His speciality topics include "Surviving the Recession-simple steps to transform your finances" a 70 minute entertaining journey on personal finance followed by a 20 minute Q & A. John is invited to speak on personal finance to companies and organisations from all sectors home and abroad to help them make the most of their money.
He has spoken at several public shows such as the Over 50s Show in the RDS, plus a series of seminars to auctioneering executives with economist Jim Power. He has also presented to Statestreet Bank (6) Pfizer, ESB International, Lloyds Pharmacy and Google companies to name but a few.
Testimonials
"The feedback from our members was fantastic & his use of straight forward words and not jargon was very much appreciated. Where John completely delivered was in our Q&A portion of the evening & he exceeded my expectations for time & quality straightforward answers to our members on the night." Kate Fox, Network Ireland
"John was able to provide our team members with the Money Doctor Finance Annual to further enable their financial education. In particular the Seminar/Financial Prescription/Finance Annual format is one that can work really well in any organisation. Given the financial pressures currently on employees in Ireland I would strongly recommend that organisations work with John to inform, educate and ultimately empower staff to contribute to their own bottom line." Frank Scott-Lennon, PCH International
"Dear John, A big thank you for coming along last Wednesday evening to address the Rotary Club of Dublin Central. I appreciate very much you taking the time out of your busy schedule to do this for me and the Club. The members were delighted and I have had some fantastic feedback from them. They enjoyed the evening very much and were very surprised that a presentation on Money could be such fun!" Sheila English, Dublin Central Rotary Club
"Many thanks to John and his team on the excellent, upbeat and interesting presentation made to our colleagues. The feedback from all who attended has been very positive and John really "struck a chord" with colleagues on the key points to assess when considering personal finance matters. Also, the materials John and his team presented were succinct, relevant and very professional. All in all it has been a very worthwhile process." Niall Eyre, Pfizer Ireland
To book John Lowe for your event, contact Front Row Speakers on +353 1 485 3991 or email

[email protected]