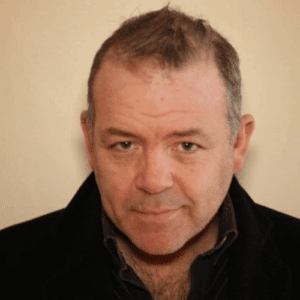 Gary Cooke
Comedian, Actor & Writer Gary Cooke is an Irish Actor, satirist and writer who is of the stars, on screen, of Aprés Match, and, on stage, I, Keano and MacBecks.
Gary has also been involved in many other successful comedy shows such as Gift Grub, Irish Pictorial Weekly, Bridget and Eamon, The Eleventh Hour and The Centre.
Gary does corporate entertainment consisting of a mixture of impressions, characters, story and joke telling, and the world according to Gary generally. Gary is also available as host or MC.
Throughout the years, Gary has worked for many of the country's well known companies and event management agencies. Clients include Ladbrokes, with whom he has a long association, UCD Alumni, Mazda, Diageo Hyundai, HSBC, Broadhaven Partners, Father McVerry Trust, FBD Insurance and more.
To book Comedian, Actor & Writer Gary Cooke for your event, contact Front Row Speakers on +353 1 485 3991 or email welcome@frontrowspeakers.com