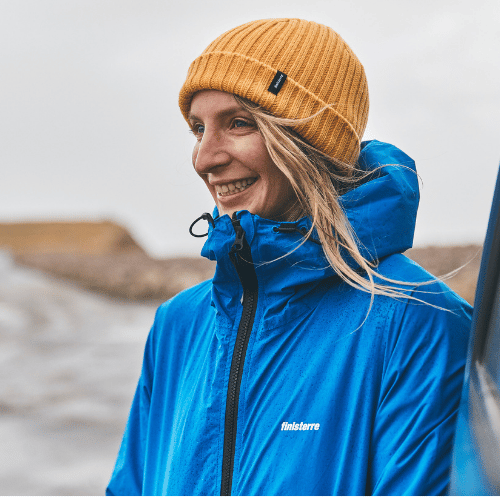 Dr. Easkey Britton
Irish Surfer and Marine Social Scientist
Dr. Easkey Britton is a renowned Irish surfer, marine social scientist, writer, artist and ocean leader. Her work explores the relationship between people and nature, especially the ocean.
She contributes her expertise in ocean and human health on national and international research projects including the Erasmus+ funded INCLUSEA project fostering greater inclusion for people with disabilities in surfing in Europe. A life-long surfer, her parents taught her to surf when she was four years old and she channels her passion for surfing and the sea into social change.
Her work is deeply influenced by the ocean and the lessons learned pioneering women's big-wave surfing in Ireland. Her ground-breaking journey to Iran in 2013 introduced the sport of surfing to women and local communities and is featured in the award-winning documentary film, Into the Sea.
Easkey facilitates international leadership programmes specialising in experiential learning, nature connection, embodiment practices, community engagement and social impact. She is the author of Saltwater in the Blood and 50 Things to Do By the Sea, has published numerous peer reviewed journal articles, and is a regular columnist with Oceanographic magazine.
Topics 
To book Irish Surfer and Marine Social Scientist Easkey Britton, for your event, contact Front Row Speakers on +353 1 485 3991 or email welcome@frontrowspeakers.com.