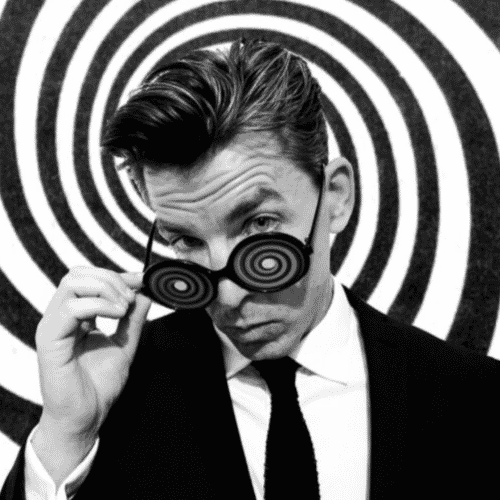 Eddie Dean
Telepathy Superstar Edward James Dean is a motivational speaker, personal development consultant, presentation coach, and acting instructor.  Committed to training brains and honing bodies, he demonstrates the vast potential of the mind and body while showing that there are deeper levels to the human capacity for connections and communications than many people realise.  He has headlined at the National Circus Festival of Ireland, performed for Boeing and Heineken, consulted for Microsoft and the BBC, and currently lectures at University College Cork. His one-man show, Eddie Dean Telepathy Rock Star: Smells Like Dean Spirit is filled with audience participation, games, prizes, stories, comedy, suspense, amazement, and opportunities for audience members to become the star!
Telepathy Superstar Dean's workshops and seminars explore the many "mind reading" related aspects of networking, team building, persuasive speaking, non-verbal communication, personal achievement, and creative leadership and management.  These programs are suitable for motivational seminars, employee training, workshops, after dinner and keynote addresses, and any other event that requires educational and enlightening entertainment.
Topics
EDDIE DEAN is conducting PhD research on the psychology and performativity of non-visual/non-auditory communication (psycho-physical telepathy) at University College Cork, where – with results exceeding one-in-a-million against chance – he has repeatedly demonstrated apparent thought transference under controlled laboratory conditions.  These laboratory tests are discussed in his one-man show and are the subject of the upcoming documentary Project Viola Ten.
He was a first prize winner at the 2015 UCC Doctoral Showcase and a featured speaker at the 2017 International Expert Meeting on Parapsychology in Heidelberg.  He is a certified instructor of the Elemental Body Alignment System and a former circus instructor at the School of Acrobatics and New Circus Arts in Seattle.  He holds an MFA in Physical Theatre from Tuscany's Accademia dell'Arte, an MPA in Strategic Public Policy from the American University of Paris, and has a certification in parapsychology from the University of Edinburgh.  His paper, (Re)Discovering the Body in Mentalism has been published by the University of Huddersfield.  A second paper, The End of Mind Reading, is under peer review.