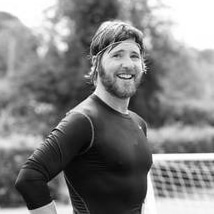 Steven McGeown
Entrepreneur & Endurance Athlete
Steven will share with you the mind set it takes to achieve at the highest levels.
Steven is an entrepreneur who at the age of 25 set up 13 health clubs nationwide and in 2003 was awarded as international franchisee out of 5000 businesses globally. He has travelled to the 4 corners of the World to train and work with the leading forces in the results industry and is recognised as one of Ireland's leading authorities on the development of human potential and personal effectiveness.
For the past decade Steven McGeown's life has been committed to assisting individuals and companies achieve extraordinary results, maximise their performance and activate more of their hidden potential. His true passion is to help you create lasting change which leads to greater fulfilment in both your personal and business life. Steven frequently appears in national media with the multiple ventures and charity work he does and is a board of director of a charitable organisation and has recently become the first person in Ireland to complete an Epic journey of 100 Marathons in 100 consecutive days. He is happily married to his wife Catherine and together they have 3 children Ben, Katie and Harry.
Testimonials
"Having Steven on the Today FM breakfast morning show was one of the greatest highlights of our year." – Ray Darcy Today FM
"Mentor Steven McGeown has been inspirational, he has gave us the courage to think outside the box and move with confidence towards our big vision as a company." – William Rochford, BR Foods
"The support, information and knowledge I received from Steven McGeown has been key to our success." – Paul Gordon, B4B Telecoms