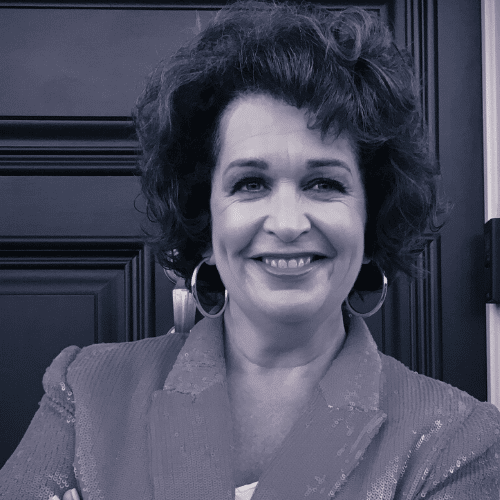 Siobhán O'Connell
Siobhán O'Connell is an experienced business entrepreneur and award winning business journalist, moderator, and radio and television contributor.
From Dublin,  MC & Moderator Siobhán has been working in business journalism for three decades. She has a broad knowledge of business, current affairs and news, and strong interviewing skills.
In 1989, Siobhán joined the launch team of The Sunday Business Post at the age of just 20. Her  career progressed quickly in one of Ireland's leading Sunday newspapers. In the Sunday Business Post, Siobhán established her credentials as a leading business journalist and opinion writer. Her remarkable interviewing skills ensured she always got  the heart of the story for her readers. As Media and Marketing Editor of the paper, Siobhán was named National Young Journalist of The Year in 1993 at the annual newspaper industry awards.
In 1998 Siobhán co-founded Business Plus magazine, combining her journalism talent with a move into commercial sales and marketing.
In Business Plus, Ireland's largest circulation business magazine, as well as overseeing the commercial side of the business, Siobhán is a senior editorial director and executes the publication's social media strategy across multiple social channels and on LinkedIn, her profile has garnered almost 5,000 followers. From 2006, Siobhán was also the Irish Times media and marketing columnist, and was a finalist in the specialist business category in The Business Journalist Awards 2009.
Alongside her career in print journalism, Siobhán has also carved a path in broadcast media.  Siobhán was a regular guest contributor to Newstalk's Breakfast Show over many years when the show was presented first by David McWilliams, then Eamon Dunphy and latterly Claire Byrne. In addition to her contributions to Newstalk Breakfast, Siobhán also guested regularly on The Eamon Dunphy Show on Sunday mornings. On Today FM, Siobhán was a regular contributor to the Sunday Business Show. Siobhán has appeared on RTE 1 on Questions & Answers and The Today Show. Furthermore, on RTE Radio 1, Siobhán is a regular guest on The Business broadcast each Saturday morning to 313,000 listeners. Following the popularity of 'Rich List' which rated as the most watched programme on RTE 1 television in 2018, Siobhán has been invited back once again to participate as a commentator for the 2019 broadcast.
She has moderated multiple events for Business Plus. Siobhán also moderates events for private clients such as PwC, Women's Executive Network (WXN) and The Reputations Agency.
Additionally,  Siobhán chairs the Judging Panel to select Business Story of The Year at the annual NewsBrands Ireland Journalism Awards. Siobhán's knowledge of Ireland's business scene and personalities is complemented by her experience of what's involved in running a business.