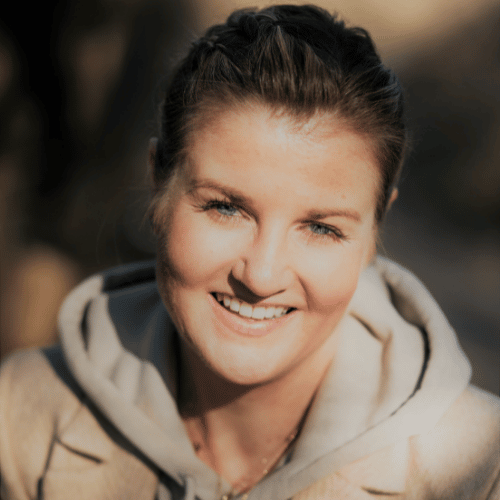 Sinead Scott Lennon
Executive & Life Coach, Published Author, and Managing Director of HR for Better Workplaces
Sinead is an inspirational life coach and mentor in the field of building resilience in the face of adversity. She draws from personal experience gained through her own incredible story. One in which she faced and continues to face significant challenges in her life. Her story is one of being tested by constant life-changing barriers yet finding a way through by tapping into her inner resources, digging deep to reframe them into positivity, drive, and opportunity. Sinead has a passion for people. To see them not just survive, but thrive, even when life throws them a curveball. Sinead has faced the following challenges in relentless succession over a six year period.
A long fertility journey with many years of heartbreak

Her father's 16-year cancer battle

Her own breast cancer diagnosis, chemotherapy and radiotherapy

Unexpected pregnancy and miscarriage during cancer treatment

Unexpected redundancy after cancer and during the Covid-19

Pandemic

Chemically induced premature menopause

Ongoing difficult treatment and daily medication for the next 10

years

Death of her beloved Dad and mentor to Covid-19
Sinead's personal experiences have flipped her life on its head.
Having been a communications consultant for several household brands for 20 years, she decided to redirect her career path towards something that mattered more to her – helping others through life's unexpected bombshells, realising that none of us are immune to trauma and unwanted change.
She now coaches people in many areas but has a deep interest in coaching and workshops around resilience, confidence and recovery, both in and outside of the workplace, and helping people to move forward from where they are to where they want to be both personally and professionally.
More recently, when her beloved father passed away due to Covid-19 in late 2021, she took over the reins of his HR business, integrating her coaching and wellbeing work into the business offering. In doing so, she continues to champion people and to transform how they view themselves. She helps organisations build better cultural environments and practices which in turn improve the state of wellbeing for people in a transformative and meaningful way.
Life coach Sinead strives to use her experiences to raise awareness about the importance of early detection of cancer and to bring comfort and solace to others facing a similar diagnosis. She was invited onto ITV's Lorraine Show to share her story whilst in the middle of chemotherapy and recently climbed the O2 in London on the show with other cancer survivors to help raise awareness of the Change and Check Campaign.
Sinead completed a half marathon by way of 'celebrating' the end of her treatment and as a way of processing and marking the enormity of what she had been through. Sinead has also raised significant funds for Coppafeel breast cancer charity and took part in a five day trek in the Sahara Desert in November 2022. She is a contributor on The C List, a platform for women going through cancer and coaches some women who find themselves in similar situations to her. She is also part of a network of women who sadly lost babies during their cancer journeys and regularly offers support and coaching on this platform. 
Testimonials
"I am very fortunate to be working with Sinead as my life coach. Quite simply, Sinead is an exceptional coach.  In the short time that we have been working together, she has unlocked so much in me which is enabling me to push forward with my career coaching business. Her style is highly collaborative and engaging which enables me to feel comfortable and confident in our discussions – I'm really enjoying the sessions.  I've had a number of 'aha' moments which feels really good.  Thank you Sinead for all your support which I very much appreciate." – Marshah Dixon
"It is not an exaggeration to say Sinead has changed my life. I first spoke with her when I was going through a particularly challenging time and was at a loss about what to do to help myself. All my usual fallback methods of brushing myself down and pepping myself up were not helping and instead seemed to be making things worse. With her gorgeously warm, patient and understanding approach, Sinead guided me into finding the answers I always had within." – Esther Armstrong, 
"Sinead's a great coach. She's insightful, empathetic, thoughtful and challenging – all in the right amounts. I very much enjoyed working with her and she's made a big impact on the way I'm planning to grow my business. I'd recommend her in a heartbeat." – David Butcher, MD and Founder, Communications and Content