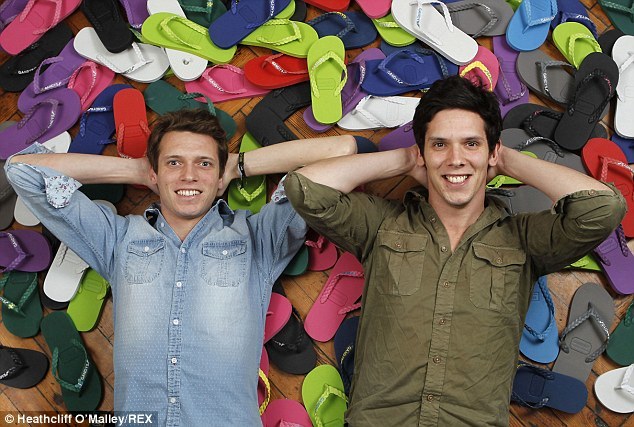 Rob & Paul Forkan
Founders & Designers of the Gandys brand
Founders of Gandy's, brothers Rob & Paul, who came from a bohemian upbringing travelling and volunteering all over the World. Driven by their personal passion after the tragic loss of their parents in the 2004 boxing day tsunami and narrowly surviving themselves and hitching hiking home with their younger siblings all aged from 8 to 17 years old in a 3rd world country and experiencing the biggest natural disaster in recorded history they have done the unthinkable again.  Rob & Paul created the 'Gandys' brand and website from their bedroom in London hand in hand with their charitable foundation; 'Orphans for Orphans' which helps support deprived children with an education, medication and nutrition. The most notable achievement was reaching the initial vision of building a children's home in memory of their parents for the 10th year anniversary in Sri Lanka, they are now building another in Malawi. The brothers live by a simple philosophy, which is strongly reflected in the brand, Designed in London, Inspired by Travel, Fueled by giving back.
Achievements
Prince William and Prince Harry invited the brothers to Buckingham Palace to be recognised as Young Leaders for the Common Wealth
Sir Richard Branson supported the brothers and puts their flip flops and round towels in the room for all people who stay on Necker Island
Liberty – Collaborated with their prints and the did a huge launch in store
Rolling Stones just asked the brothers to create a summer collection for Rolling Stones exhibitionism World Tour
Former Prime Minster David Cameron visited them at one of there Kid's Campus in Sri Lanka
Authors (Tsunami Kids) the book that shares their remarkable story – Amazon Best Seller
Rolling out stores across the UK – 8 Further stores opening in the next 18 months
Topics
Two incredible public speakers, Rob & Paul often do after dinner engagements, corporate team building days or larger organised events.
Testimonials
"Rob and Paul Forkan's story was very moving and I was humbled by their ability to turn a personal tragedy into something so positive" SIR RICHARD BRANSON