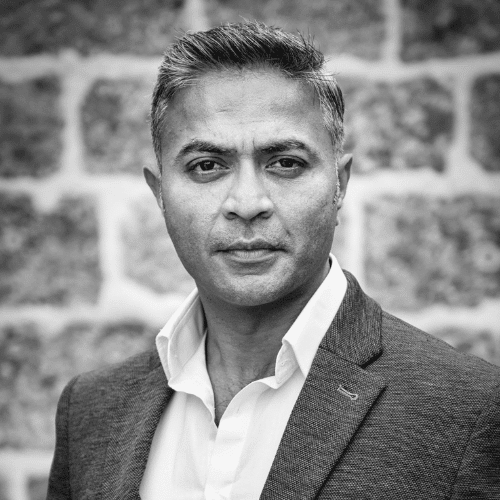 Raj Adgopul
Mumbai Slum Survivor & Resilience Speaker
Raj Adgopul is a captivating storyteller, motivational speaker, and an exceptional survivor who defied all odds to achieve success and inspire others. Rising from a challenging upbringing in a Central Indian village, Raj's journey is a testament to the power of resilience, determination, and the human spirit. Now, an accomplished professional, he shares his inspiring life lessons and unique perspectives with audiences worldwide.
Raj's early life was filled with hardships, growing up amidst neglect and abuse. Despite these formidable challenges, he broke free from the shackles of his circumstances and pursued his dreams relentlessly. Starting his career as a nurse in Mumbai, Raj endured living conditions that tested his strength and adaptability. This period shaped his unshakable mindset and ignited his passion for helping others navigate adversity.
Topics
Slum Survivor:
In this thought-provoking talk, Mumbai slum survivor Raj draws on his experiences surviving in the slums of Mumbai, where he learned to thrive amid misfortunes. He shares profound insights on developing a resilient mindset, the role of motivation in overcoming challenges, and imparts inspirational Indian wisdom to spark positive change in every individual's life.
Embrace new perspectives on life challenges.
Understand the profound impact of mindset on motivation.
Learn from the resilience of those who thrive in adverse conditions.
Re-imagine the Impossible Everyday:
Life in Mumbai, teeming with opportunities and hope, taught Raj the value of everyday gratitude. In this engaging talk, he explores a fresh outlook on life, providing a unique lens through which to see the world and discover hope even in the face of daunting obstacles.
Cultivate daily gratitude for a fulfilling life.
Shift your perspective on challenges and opportunities.
Embrace hope as a driving force for personal growth.
Village Life: England and India Compared:
Raj delivers a humorous and heartwarming take on the cultural differences and challenges between village life in England and India. Through witty anecdotes, he shares the beauty of human diversity and the importance of finding humor in the idiosyncrasies of our cultures.
Appreciate the wonderful and weird aspects of different cultures.
Learn to laugh at oneself, finding joy in our shared humanity.
Celebrate the diversity that enriches our global community.
An Immigrant's Experience of England:
Drawing from his own experiences, Raj sheds light on the realities of being an immigrant in a new country. With humor and empathy, he navigates the cultural nuances, challenges, and surprises that come with adapting to a new environment.
Gain a unique perspective on English customs and norms.
Embrace simplicity in navigating new experiences.
Understand unspoken social etiquettes and rules of engagement in different cultures.
Appreciation Redefined:
Through heartwarming and amusing stories, Raj redefines the concept of appreciation, contrasting life in Mumbai's bustling streets with the serene countryside of rural Dorset. He shares practical tips for daily gratitude and encourages audiences to find joy and appreciation in the simplest of moments.
Embrace daily gratitude as a powerful tool for well-being.
Discover new ways to appreciate life's treasures.
Understand the transformative power of positive thinking.
To book Mumbai Slum Survivor & Resilience Speaker for your event, contact Front Row Speakers on +353 1 485 3991 or email welcome@frontrowspeakers.com.