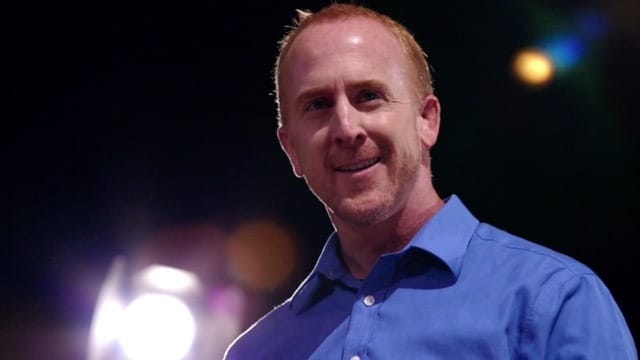 Pete Smith
Personal & Professional Development Coach
Being called "one of America's leading personal and professional development coaches," Pete Smith is one of the most sought-after international speakers and trainers in the field of leadership, management, personal growth and development. His energetic and interactive style is complimented by his ability to provide practical takeaways that actually work, while having a little fun in the process.
Enjoying a successful professional career as an Operations Executive, Pete set out to create his own company in 2011. Since then, he has been asked to speak to individuals and groups throughout the country, often receiving the highest rankings at events where he speaks. He is a board member of the HR Alliance DC, and a director in the Association for Talent Development's DC Chapter. He is the creator of multiple leadership and management development programs, including the Rockstar Manager and the Expect to Win leadership program.
One of his most significant, life-changing experiences occurred in 2010, when he suffered a stroke at the young age of 35. Temporarily losing his speech and being paralyzed on one half of his body, Pete was blessed with a full recovery, and has since used his experience to impact the lives of others.
Taking his experiences as a successful leader and manager, and incorporating the lessons learned from surviving a stroke, Pete is routinely asked to work with leaders, managers and employees, to develop people at the individual level and increase performance at the team level.
Pete resides in Arlington, VA with his beautiful wife (a fellow redhead!), two incredible boys (also redheads!), and a loveable, crazy dog (yes, even the dog is a redhead!).
Topics
Title: A Stroke of Significance
Description: In today's hectic environment, people feel overwhelmed, overworked, and
physically drained. It's easy for them to wonder if who they are and what they do even
matters. This presentation reminds them that they do. More than simply a motivating and
inspiring message, this presentation uncovers the three actions every individual needs to
take in order to shift their focus from merely just trying to succeed to relentlessly pursuing
significance instead… all lessons Pete learned from surviving a stroke.
Main points:
– Recognize the value in identity over feelings
– Learn what sparks a sustainable, internal drive in every person, and why we
typically avoid it
– Discover how moving forward often requires that we carry less
Presentation Title: It Starts With You
Description: The impact a leader can have on the members of the team goes well beyond
the walls of the business. To be a leader of significance, it requires that you balance both
personnel and production. It starts by having the leader call people to be a part of
something bigger than themselves. It requires that they identify and address the seemingly
insignificant activities that often derail even the best companies, those which are most often
ignored. Finally, it begs the leader to see people and opportunities that others don't, to
broaden the perspective for the benefit of others.
Main points:
– Recognize why the creating and solidifying your identity is the first key in hiring,
retention, productivity, and engagement
– Identify how culture and production are affected in ways often unseen or ignored
throughout the bank
– Understand the significant relationship between expectations and performance