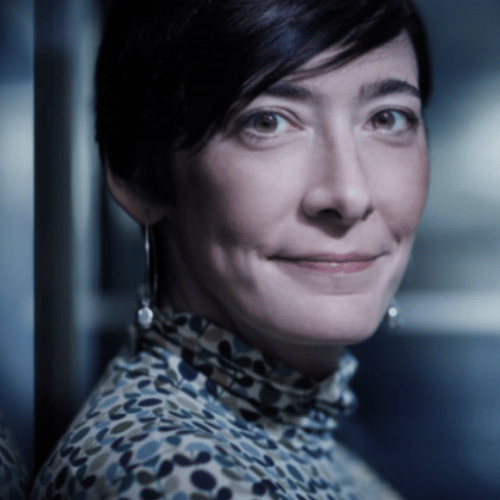 Monica Parker
Organisational Change & Workplace Strategy Speaker
Organisational change expert Monica Parker is the author of the Wall Street Journal bestseller The Power of Wonder and a world-renowned authority on the future of work. Parker has spent decades helping people discover how to lead and live wonderfully. The founder of global human analytics and change consultancy HATCH, whose clients include blue-chip companies such as LinkedIn, Google, Prudential, and LEGO, Parker challenges corporate systems to advocate for more meaningful work lives. In addition to her extensive advocacy work, Parker has been an opera singer, a museum exhibition designer, a policy director, a Chamber of Commerce CEO, and a homicide investigator defending death row inmates. A lover of the arts, literature, and Mexican food, Parker and her family split their time between Atlanta, London, and Nice. Her wonder bringers include travel, time spent with friends, and live music.
Monica is a TEDx speaker, a regular blogger for the Huffington Post and has appeared on BBC Radio and BBC Worldwide as an authority on workplace and organisational change strategy. Monica has over fifteen years experience in understanding the influence of environments and processes on human behaviour. Her research focuses on sustainable behaviour in organizations, its barriers, and its benefits. Her current role is to help clients challenge their notion of the status quo and see the performance benefits of behavioural workplace transformation and organisational change. Monica specializes in an evidence-based approach to change, using social scientific methods of data collection grounded in a pragmatic and commercial foundation.
Beginning her career as a museum exhibition designer for the Wolfsonian in Miami Beach, she has a solid foundational knowledge of people-centered design. Her work as a homicide investigator defending death row inmates for Florida's Department of Justice brought her a more intimate appreciation of the impact of environment on mental health and behaviour.
Monica studied design at the University of Miami, People Analytics at the University of Pennsylvania at Wharton, and received her MSc (Distinction) in Sustainable Management from Queens University Belfast with a specialisation in using data analytics and social science in predictive behaviour. She has been featured in The Guardian, The Economist and The Financial Times.
As the first woman appointed to an operational board of Morgan Sindall, a FTSE 250 company, Monica understands the intricacies and challenges of corporate manoeuvring. She brings this experience to bear for her primarily FTSE 100 clients. Other clients have included hyper-growth tech firms such as LinkedIn, Google and Microsoft. In addition to this, Monica has worked closely with substantial nonprofit and charitable client bases, including Wateraid and Diabetes UK.
"I have always been interested in human behaviour, my background as a homicide investigator in the U.S. gave me an analytical mind and a broad understanding of behavioural psychology." – Monica Parker
Topics
Communicating Organisational Change
Workplace Strategy
Future of Workplace Environments
Employee Behaviour
Leadership
Management
The Future
Expertise
Organisational Change
Business Transformation
A.I and the Future of work
Workplace Strategy
To book Organisational Change & Workplace Strategy Speaker Monica Parker for your event, contact Front Row Speakers on +353 1 485 3991 or email welcome@frontrowspeakers.com.