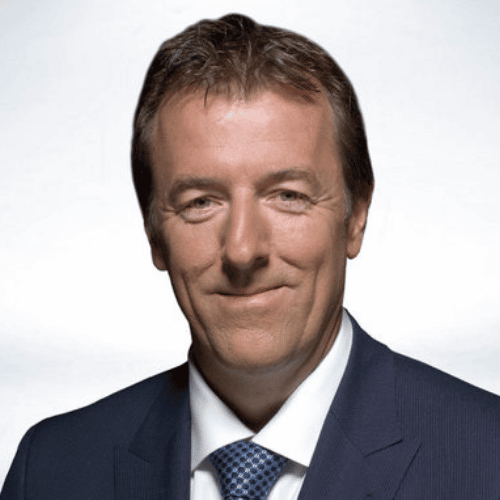 Matt Le Tissier
Football Legend, Host & After-Dinner Speaker
Matt Le Tissier is one of the greatest footballers ever to pull on the red and white of Southampton F.C., and one of the most creative footballers in the English game. He wove magical spells with the ball in the 1990's; in his sixteen years at Southampton F.C., he scored 209 goals in 540 appearances (462 starts). He has also represented England, earning 8 caps from 1994 to 1998, a ridiculously low return for someone of his talent.
Matt's decision to stay at Southampton F.C. his entire career earned him incredible popularity and respect with football fans. His skills on the football field did nothing to quench their desire for 'Le God' as he became known. Matt didn't just score easy tap-ins or average goals, a vast proportion of Le Tissier's goals were special. Matt would dribble it around (or sometimes over) whole defences, take venomous free kicks and hit audacious volleys. Matt also holds an exceptional penalty taking record, slotting in 47 of 48 attempts.
Matt is now the star of Sky Sports' 'Gillette Soccer Saturday' and a columnist for skysports.com, as well as building a strong profile as an after dinner speaker. When not watching football, Matt can be found on the golf course with an extremely competitive handicap.
In 2015, Matt reach the final in ITV's Eternal Glory, competing against a number of retired athletes in both physical and mental challenges. He also appeared on Channel 4's Countdown , competing against the famous clock.
Matt has also built a strong profile as an after dinner speaker, where his genuine warmth and experiences both on and off the field are consistently well received.
SUMMARY
· Former Southampton & England footballer.
· The first midfielder to score 100 goals in the English Premier League.
· Spent 16 years with 'The Saints'.
· Represented England 8 times.
· Sky Sports football analyst
· Sports Speaker of the Year 2010 (MBN Promotions)
Topics
Matt Le Tissier makes a charming awards host and after dinner speaker.