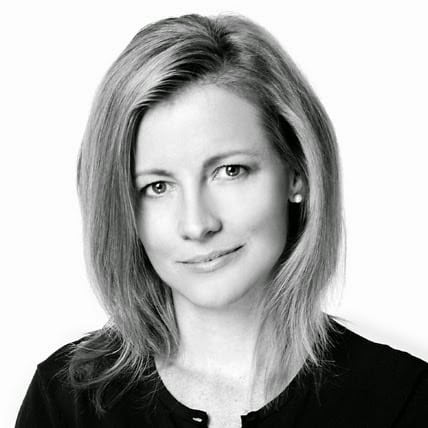 Margaret E. Ward
Journalist, Entrepreneur, Speaker & Chair
Margaret E. Ward is an entrepreneur, experienced board member and journalist. She is CEO of Clear Ink, a global brand communications agency, and Broadly Speaking, a public speaking training company. Both firms work with large organisations and multinationals on their brand and communications strategies.
Mags is a member of several boards including RTÉ, Ireland's national media organisation, European Movement Ireland and Women on Air.
She's passionate about business leadership, building innovative businesses and creating an entrepreneurial culture. She advises on small and medium size business policy; serves on a task force for the Dublin Commissioner for StartUps and trains entrepreneurs on the Enterprise Ireland-funded Going for Growth programme.
Before starting her various enterprises, Mags spent 25 years working as an award-winning financial and investigative journalist, mainly for the Irish Times, Sunday Times and Newstalk.
Mags is a regular media contributor on entrepreneurship, business, economics and media trends as well as a highly-regarded international speaker, MC and trainer.
Topics
Leadership – Make your mark: the importance of communication skills for leadership.
Management – The diversity dividend: how gender balance can make your business money.
Branding and marketing – Getting to the heart of what matters: quality content.
Storytelling for business – Once upon a time: top tips for persuasively selling your brand or business story to the world.
Entrepreneurship – Brainwave: unravelling the secrets of entrepreneurial cultures, countries and individuals.
Chairing / MC – Margaret is a highly regarded speaker and chair. She has acted as host, MC or speaker at events organised by Google, Chartered Accountants Ireland, the European Union, the European Commission, the European Parliament, the Oireachtas, the US Embassy, the Danish Ministry of Science and Innovation, McCann Fitzgerald, BNY Mellon, Hewlett Packard (HP), Bank of Ireland, Accenture, Ibec, the Law Library, IMPACT trade union, TASC (Think-tank for Action on Social Change), the Marketing Society and many more.
Margaret also trains executives and individuals in how to speak, chair and appear as a panellist at conferences.
Testimonials
Chairing
"Margaret superbly moderated our conference 'Investing in Talent – Promoting Gender Balanced Leadership' on 25th November 2014. This required a skilled moderator to successfully balance the mix of public and private sector speakers and guests and a varied range of topics. Margaret's professionalism and engaging personality was commented on positively by many of our guests. Her presence contributed to making the conference a lively and dynamic event. We would be delighted to work with Margaret again in the future". – Gender Equality Division, Department of Justice and Equality and Ibec
"Margaret did a highly professional job for us of chairing a conference on the economic crisis. Featuring high-profile economists and a specialist audience with strong views, the role of chair required both people skills and an excellent grasp of the topic. With her solid knowledge of economics and her ability to use clear language, Margaret was able to steer the debate and keep all the loose ends together without losing the audience or the speakers. We were delighted with feedback from participants. " – European Commission Representation Ireland
Speaking
"I recently had the pleasure of inviting Margaret to participate in a series of briefings to our Independent Group of Senators (Taoiseach's Nominees) in advance of the Budget. I invited Margaret due to her background in financial journalism, her experience as a small business owner and her reputation for telling it like it is. As anticipated, Margaret's presentation was both refreshing and well researched. She has a unique ability to communicate the human dimension of budgetary and financial implications. I value Margaret's expertise and appreciate our ongoing collaboration". – Senator Jillian van Turnhout, Oireachtas
"Margaret brings her unique style of energy, conviction and clarity to bear on a wide range of subjects, having that unique ability to gauge the needs and attitudes of ordinary people and reflect them back in her common sense, plain speaking style. She is an engaging presenter, and a passionate advocate of transparency and clear communications, the need for which has never been greater than now across political, social and corporate life in Ireland." – Pauline McKiernan, Corporate Sustainability Manager, Communications & Corporate Services, Ulster Bank
"Since 2003 Margaret has been a regular contributor to my programmes. She is hugely articulate, widely read, knowledgeable and a persuasive and entertaining contributor. She brings work experience, financial street wisdom and even the power of motherhood to the proceedings." – Tom McGurk, Broadcaster with RTE and Sunday Business Post Columnist
"Margaret's a great natural speaker – compelling, informative and she breaks down the subject matter so everyone can understand it." – Paddy McDonnell, Producer of Newstalk's Breakfast Show