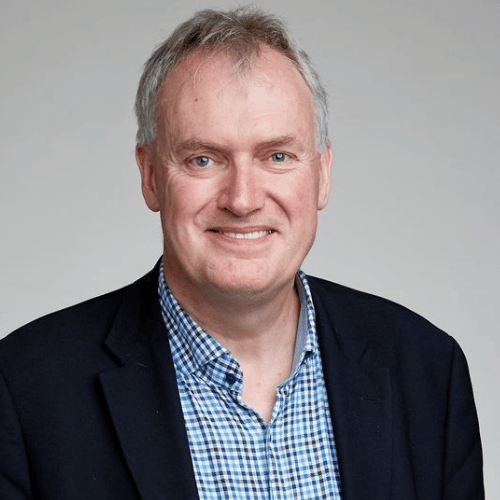 Professor Luke O'Neill
Author & Science Ambassador
Award-winning Professor Luke O'Neill is passionate about engaging people on scientific topics. And with every audience—corporate, scientific or general—he succeeds. The recipient of the Science Communicator of the Year Award in 2020, Luke has made contributions regarding Covid-19 to Sky News, The Washington Post, Channel 4, Euronews and the Wall Street Journal.
In March 2021, University College Dublin awarded him the George Sigerson Award for Inspiring Aspiring Scientists. And in October 2021, Minister for Further and Higher Education, Research, Innovation and Science, Simon Harris TD, announced that O'Neill would be one of three ambassadors for the government's Creating Our Future campaign, which is asking the people of Ireland to engage in a conversation about the role research can and should play in addressing opportunities, challenges and hopes for the future.
O'Neill is an accessible, warm and funny speaker who often brings his audience on tangents that are by turns illuminating and compelling. Seduced by his infectious enthusiasm and belief in the power of science to help us live better lives, people come away having learnt something new, or with a new understanding.