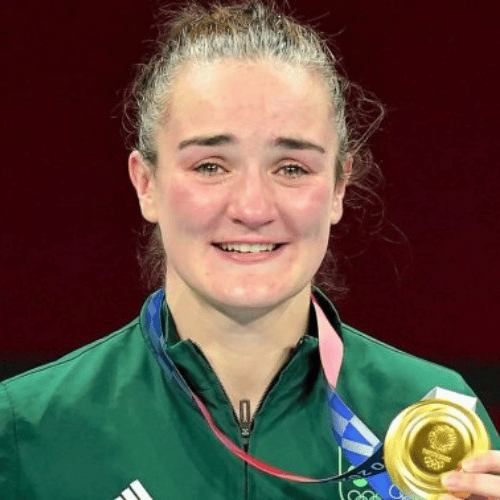 Kellie Harrington
Irish Boxer and Olympic Gold Medallist
Olympic Gold Medallist Kellie Harrington, Ireland's "Golden Girl",  is a European, World, and an Olympic Gold Medal in lightweight boxing. From Dublin's inner North City, Kellie is known for having huge pride in her local boxing clubs and community and the impact she has is incredible.
The Olympic Gold Medallist sensation remains incredibly humble and down-to-earth despite her glittering career achievements. Kellie discovered a love for boxing at an early age and since then has become a trailblazer for the sport in her inner-city Dublin neighbourhood and beyond.
Kellie plans on remaining an amateur boxer and is currently already training for the Paris Olympics in 2024. Kellie has an extremely kind hearted and happy personality that is often contagious, making her an excellent conversationalist and speaker.
Topics
Sports
Resilience
Strength
Motivation