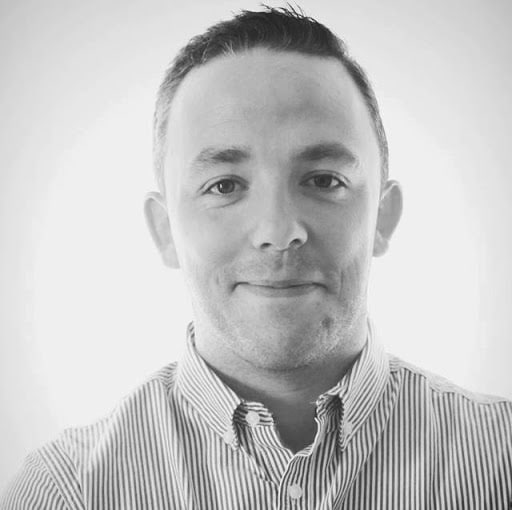 John Sweeney
Founder of Suspended Coffees, Life Coach & Social Entrepreneur
John Sweeney is the Founder and Chief Kindness Officer of Suspended Coffees, a worldwide, social movement that is positively impacting and changing millions of lives around the world through promoting simple acts of kindness. John created Suspended Coffees in order to build the sort of community he had always dreamed of for his four children.
John has elevated Suspended Coffees to a global phenomenon that currently boasts a membership of more than 2,000 cafés across 34 countries that have 'suspended', or given away, more than 1.5 million cups of coffees. The organization now reaches more than 5 million people on a regular basis, and is helping fulfil one of his dreams, which is to connect the world with kindness through social media.
John is also a successful entrepreneur and kindness coach, as well as an acclaimed international speaker, and an adept storyteller with expertise in building social connections for brands.
John's mission is to change society, one act of kindness at a time. People and communities thrive on kindness; consciously building our lives around this core, positively impacts everyone and everything around us.
Kindness in the workplace, in education, and in fact in any sort of community, increases happiness and well-being. Happy, fulfilled employees benefit your company and your brand; in education, students achieve better results and gain more confidence; communities become more supportive and understanding.
As a speaker, John shares his experiences and insights in an extremely vulnerable and authentic way, which has a profound impact on the audience. His message is inspirational and powerful, and truly changes lives.
"Someone once asked me to describe my speaking style, and the question really stumped me. I never thought of myself as having a certain style when I speak. When I get in front of an audience, my goal is to make a connection in the way people have connected with me in my life. So if I have a style, it's being my most authentic and vulnerable self, and speaking to people from my heart with humor and real-life stories that have shaped me, almost broken me, and ultimately led me to talk to people all over the world about kindness," John says.
John has created a number of events centered around kindness. Notably the world's first 24 hour kindness event, with influential guest speakers from around the world, including the author of Pay It Forward, Catherine Ryan Hyde, and Matthew Emerzian, former entertainment manager and now founder of Every Monday Matters, and Orly Wahba, founder of Life Vest Inside.
John's mission and organization have been featured in The Huffington Post, NPR, Upworthy, Facebook Stories, and many other high profile media outlets.
'If you want to see change happen, be kind to others.' – John M. Sweeney
Testimonials
John is one of the most heartfelt speakers I've ever had the pleasure of listening to. His story is inspiring and so is his dedication to leading with his heart.

 Jason Zook – Author of Creativity for Sale
 
John is one of the most engaging speakers I've ever had the pleasure to be in a room with. Rather than the slick, over-rehearsed style favoured by many speakers, John's approach is raw, utterly honest, and very moving. John has thought deeply about the value of kindness, the potential for it to transform our lives. I don't think there is anyone alive who wouldn't benefit from hearing what he has to say.
Jessie White – Vice President of Publishing, Philanthropy and Strategic Partnerships, Misfit Incorporated
John M. Sweeney is a terrific spokesman for the new kindness movement. He is humble, honest, soft spoken, and very relatably human. Listening to his story will bring tears to the eyes of even the more cynical among us.
Catherine Ryan Hyde – Author of Pay It Forward and 30 published and forthcoming books