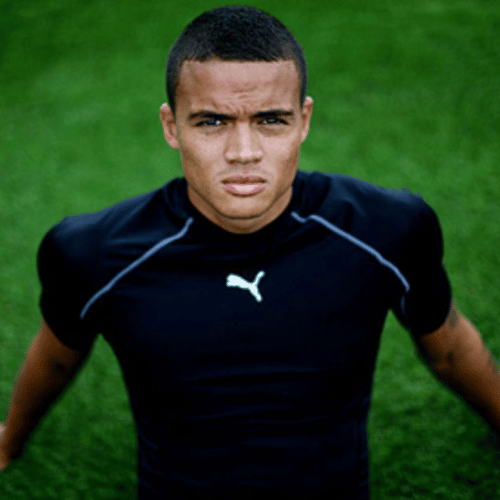 Jermaine Jenas
Athlete, Broadcaster & Football Pundit
Jermaine is one of the UK's most recognisable Premier League footballers, currently playing for Queens Park Rangers. He started his career at his hometown club Nottingham Forrest; making his senior debut in 2000.
His eye-catching performances and undoubted potential earned him a £5million move to Newcastle United as an 18 year old. He spent three seasons at St. James' Park, during which he won the PFA Young Player of the Year Award in 2003, before securing a £7million transfer to Tottenham Hotspur in 2005. While at Tottenham, Jermaine played an integral role in the side that won the Carling Cup in 2008, and in the same year was named as the club's new vice captain.
Following a loan spell at Aston Villa, and a brief return to Nottingham Forest, again on loan, whilst still under contract at Tottenham, Jermaine signed for Queens Park Rangers under former manager Harry Redknapp, in January 2013.
A full England International since 2003, Jermaine has represented his country on 21 occasions, was a part of the 2006 World Cup Squad, and scored the first England goal of Fabio Capello's tenure as manager, in a 2-1 victory over Switzerland at Wembley Stadium.
Outside of football, Jermaine co- founded Aquinas Education. The company was set up to help lower truancy and raise attainment within schools and tackle the associated problems which stem from these issues. The idea has proved extremely successful and has seen Jermaine visit over 30 schools in both London and Nottingham in a bid to make education a priority for youngsters.
Whilst he continues with his Premier League career Jermaine has already started to forge a strong media profile working with broadcasters such as the BBC, ITV and BT Sport on football analysis.
Topics
Jermaine Jenas is an established after-dinner speaker, awards host and MC. Jermaine was an analyst for ITV Sport's coverage of the 2014–15 UEFA Europa League. In November 2015, he joined the BBC where he regularly features on football shows such as Match of the Day as an analyst.
Awards
PFA Young Player of the Year: 2002-03