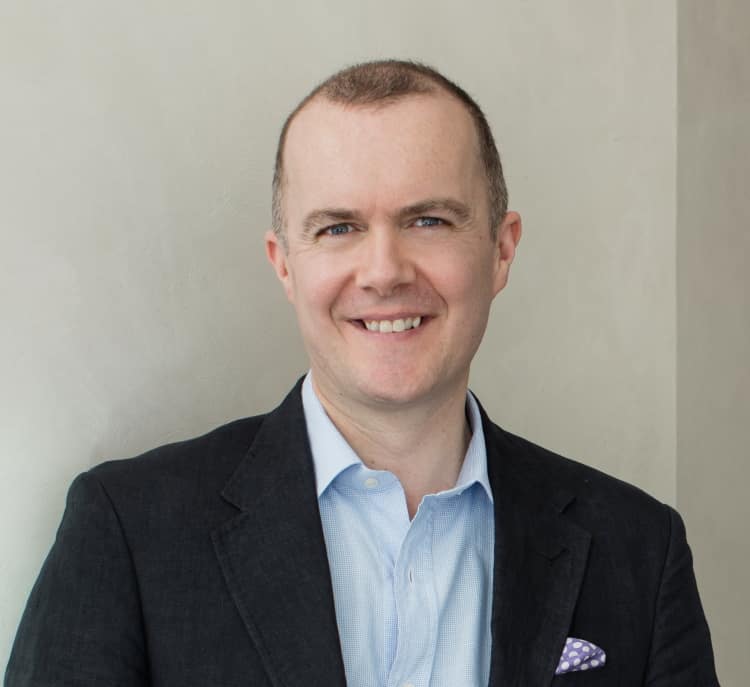 James Sweetman
Author, Motivational Speaker & Business Coach
James Sweetman is a highly-rated and well-respected Executive and Personal Coach, Trainer, Keynote Speaker, Author and Columnist.
James' ability to inspire audiences comes from his unique blend of professionalism, insight and humour. This teamed with the directness and honesty that his topics require, has resulted in an impressive client list, both in Ireland and overseas.
James has over twenty years experience in business having held senior positions in a number of blue chip companies, working in the areas of change management, sales and business development, and customer relationship management.
James completed a MBA (Masters of Business Administration) in 1998 receiving a first class honours for his thesis on the topic of Motivation. He has several Business and Personal Coaching Diplomas and is a certified NLP (Neuro-Linguistic Programming) Master Practitioner.
In 2000, James left his senior management role to pursue his passion. He established James Sweetman & Associates with the aim of inspiring people to empower themselves, through his 1-2-1 coaching and training. As so often happens, when you detect your passion and act on it, success meets you half way. James is now the 'go-to' coach and trainer for many international companies and is a sought-after personal coach for people who want to revolutionise their lives.
James' first book 'Graduate to Success' was published in January 2007 and his second book 'Soar – Powerful Questions that will Transform you Life' was published in August 2011. He has also produced a number of audio CDs including 'How to Excel at Interviews' and '15 ways to boost your Self-Confidence.' James started 'Next Steps' his monthly business and personal development ezine in 2005. It is now read by thousands of subscribers in over 30 countries.
Topics
James's reputation as a speaker is built on his ability to explore complex topics with honesty, warmth, humour and insight. He is a thought-leader and engaging storyteller with a rare ability to both inspire audiences and leave them with actionable strategies that will positively impact their lives and businesses.
– Authentic Leadership
– Personal Branding
– Managing Change – what's really going on!
– Injecting Motivation
– Enhancing Self Confidence & Assertiveness
– Moving beyond Comfort Zone – by choice or necessity
– Work Life Balance and modern definitions of Success
– Communication & Influencing Skills
Testimonials
"James is much more than a coach and talented speaker. He's your personal guide to unleash the power of self-awareness while driving you through the most unexplored place of your life: yourself. James is like a "killer application" – a " must have app" for your life and your business." – D. Recalcati, Area IT Manager, Microsoft
"Our company has used the services of James Sweetman for several years now, from one-to-one coaching to group sessions; everything from personal development to confidence and presentation skills. James is as diverse as we need him to be without ever deviating from his core beliefs and teaching. In all instances James has understood our needs and works with us so we can connect with the best of ourselves. He has won over all sorts of individuals within our company with his unique style and effective methods and we regularly get requests from staff to have even more sessions with James." – Emma O'Doherty, Managing Director, Mindshare Ireland
"Positive, insightful and motivational, with a natural presentation style – James's workshops are one of the highlights of our professional programme." – Peter Johnson, Director, Jobnet
"I recently attended a seminar that James ran. It was the simply the best seminar I had been to in a number of years. I came away with a real sense of having new skills and outlook on my effectiveness particularly as a communicator. James has a unique talent in that his presentation skills are truly engaging. He has an ability to take topics that are pretty complex and bring them to life for the real world. If you get an opportunity to work with James or attend one of his conferences, sign up fast!" – Tim Ryan, Marketing Controller, Glanbia
"I love working with James. Always well-prepared for the individual, group or audience, he is focused and wholly present. He is generous and kind. Simply put: James is a professional and a gentleman. His recent talks on 'Professional and Personal Effectiveness' and 'Making a Positive Impact in the working environment' were incredibly valuable to the students, adding to their self-confidence and sense of excitement about their first day of work in a new, international setting." – T. Gilien, Director, Programmes & Work Experience Abroad, Boston College