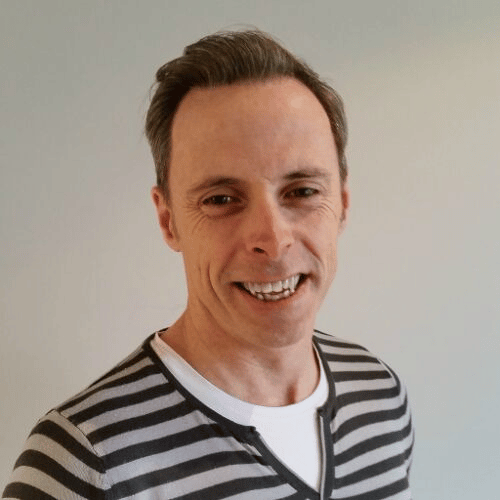 Ian Cleary
Social Media & Digital Marketing Expert
Social Media & Digital Marketing Expert Ian Cleary is founder of RazorSocial, a world leading marketing technology blog. Ian is considered one of the top 50 content marketers globally and one of the top 25 social media professionals. As well as writing for his award-winning blog he also contributes articles to VentureBeat, Entrepreneur.com, Huffington Post and many other leading online Publications. He speaks at the top marketing conferences around the world including Social Media Marketing World, Content Marketing World and MarTech. Ian's work has been featured on New York Times, Forbes and Inc.com. Forbes recently said that Ian's presentation at MarTech on the future of social technology was one of the most memorable presentations.
Topics
Build Your Marketing Engine. Scale It Big.
Learn the right tools and process to grow your tribe fast, discover high-level strategies for promoting your content and simple traffic strategies for scaling your blog fast.
Getting Your ROI on Digital Marketing
Learn advanced profit strategies for getting a return on investment for all your digital marketing efforts, social funnel strategies to sell more and automation tools and technology to streamline the process.
The Influencer Method™
Learn stealth strategies for becoming an influencer in your industry, how to leverage "celeb status" for rapid tribe growth and how to serve your audience so you stay a trusted expert after you've reached the top.
– Listed as one of the top 100 B2B marketers mentioned on Twitter in the US Q1 2013
– Listed as one of the top 50 content marketing influencers globally in Q2 2015
– Listed at 25th most influential person globally in social media in Q3 2015
– Contributing author to Digital Marketing Superstars, published by Entrepreneur.com
– Top 40 Digital Strategist in recent annual report by Online Marketing Institute in the US
– Winner of "Best Social Media Blog" annual blog award by Social Media Examiner 2013, 2014 and 2015
– Top 10 Twitter Maverick in Huffington Post recent article
– Professional speaker speaking at many international events. Martech, Social Media Marketing World, Content Marketing World and Tbex
– Published in VentureBeat, Entrepreneur.com, Huffington Post, Social Media Examiner, MarketingProfs and many more
– Featured in Forbes, Inc.com, New York Times
– Recently trained 4,000 people in an online webinar on social media tools
– Mentor for Selr8r, Startplanet, Indie Bio – Incubators for early stage startups
– 20 Years in Technology and Digital Marketing
– Key influencer in content marketing tech globally
To book Social Media & Digital Marketing Expert Ian Cleary for your event, contact Front Row Speakers on +353 1 485 3991 or email welcome@frontrowspeakers.com