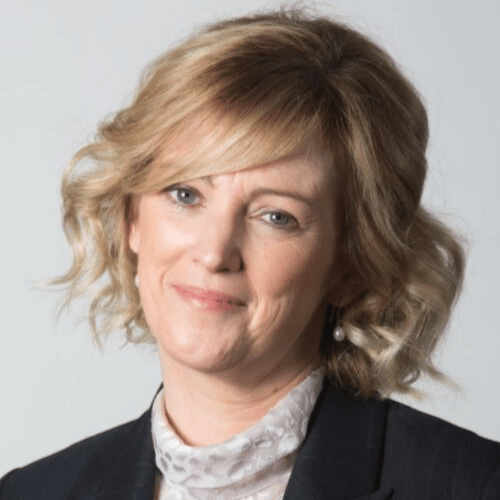 Grett O'Connor
Media Trainer, Speaker & MC
Media Trainer, Speaker & MC, Grett worked for RTE and TG4 as a TV reporter and documentary maker for nearly 20 years. Every day she helped people to do a really good TV interview – even if they were scared of the camera. "When they nailed it (they usually did)," she says, "that was my favourite part of the day."
In 2016 she decided to do an MSc in Coaching at UCC. Two years later she graduated with a first class honours Masters and left RTE to focus on helping people to overcome their fears of presenting and telling their stories.
The Media Trainer, Speaker & MC now works with individuals and groups from all walks of life, sharing tips and techniques that will make them shine when they are in the limelight. She also helps them to seek out the limelight by developing their own personal media strategy.
As well as her TV and radio experience, she has also worked in Leinster House as a Press Officer. She brings a unique set of insights to aspiring politicians because she knows the Irish political and media systems inside out.
Experience
TV news reporter with RTE and TG4 in Cork, 1998-2018
Radio host on RTE Radio One – 'The Late Debate' 2007-2009
Newspaper reporter with The Kerryman, 1995-1998
Press Officer at Leinster House, 1993-1995
Qualifications include an MA in Journalism (DCU, 1992) and an MSc in Personal and Management Coaching (UCC, 2018)
Currently running her own media coaching business, My Media
Experienced MC and speaker in both Irish and English – equally comfortable in these languages
Also speaks French to degree standard
Interests: improving communication and helping people to tell their stories; team coaching – working with teams to help them communicate better and create better synergies; special needs (she has a son with Down Syndrome); traditional Irish music and song
Topics
Grett is an experienced MC and speaker in both Irish and English – equally comfortable in these languages and also speaks French to degree standard.
Grow Your Courage: How to Make the Camera your Friend
Build Your Media Profile – How to Make the Media Work for You
How to do an Excellent Interview – on TV, on Radio and for a Newspaper.
Our Cúpla Focal – Let's Use It! [How can we build people's confidence to feel comfortable using whatever Irish they have?]