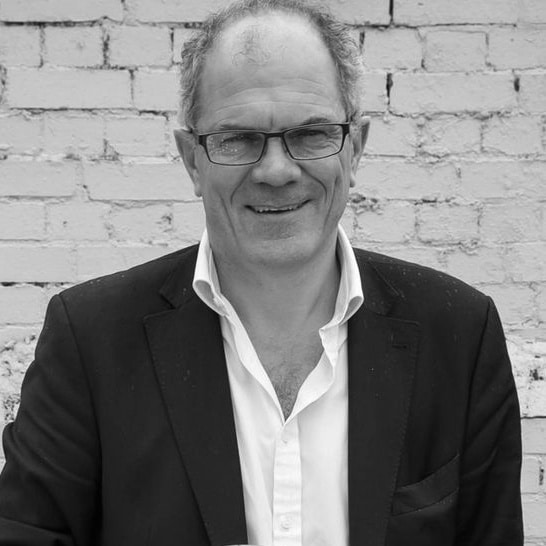 Fergal Murray
Former Guinness Global Brand Ambassador & Master Brewer
Fergal Murray's career as the Guinness Master Brewer has been extraordinary. It has taken him across the globe and secured his reputation as a leader in the brewing industry. His contribution had a significant impact on the growth of the Guinness brand across multiple platforms. There is no real comparison in the world of brewing to the experience of learning the science, art, and craft of brewing, which has been handed down over the generations, at St James's Gate Brewery. Fergal, as a custodian of the immense brewing knowledge and craft, brought these skills to his role as Guinness Global Brand Ambassador to drive growth in the Guinness brand.
As an established brewing expert across the Guinness brewing organization, Fergal was immersed in many different roles to advance, improve and enhance the organization's brewing capability and beer quality. This global brewing expertise positioned Fergal uniquely to create the role of the Guinness Global Brand Ambassador. His reputation soon grew as he was identified as an integral part of the global brand growth strategy across the world. He became the "face of the Guinness brand" where his authenticity, personality, and passion significantly contributed to the success of the global marketing and PR strategy.
Throughout Fergal's tenure as the Guinness Global Brand Ambassador, over one billion people have read, seen or heard messages promoting the Guinness Brand by him on TV, Radio, Print and Social Media. The highlights include appearing Live on the US TV chat shows of Jimmy Kimmel, Jimmy Fallon, and many others. He also appeared on the  Discovery Channel, CNN,  Bloomberg, BBC, C4 to name but a few. Fergal's personal highlights include ringing the bell at the NYSE and demonstrating how to pour a pint to many celebrities including Queens and Presidents. These all gained the Guinness Brand unrivaled exposure to worldwide audiences.Fergal's direct advocacy and provenance in telling the brand story has increased the equity of the Guinness brand across the world.
He is now using his substantial experience to advise companies looking to the future and assisting in their growth.
Topics
A confident and engaging speaker, Fergal's insight coupled with often hilarious stories from the world of brewing, leaves listeners walking away with a unique perspective on global marketing and PR and some anecdotes to share too!
Topics include;
– Leadership
– Innovation
– Global Marketing & PR Strategy
– Beer & My Journey as a Master Brewer