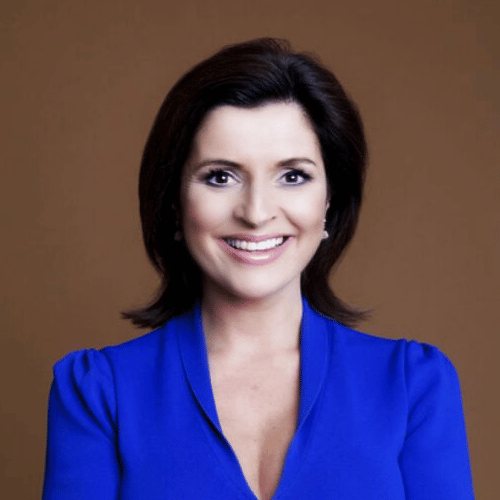 Colette Fitzpatrick
Colette Fitzpatrick is one of Ireland's most experienced live television presenters and brings a wealth of experience to her role at the TV3 network. From Holycross, Thurles, in Co Tipperary, Colette has been working in the TV3 newsroom since March 2001.
She has presented special live news programmes on breaking news days, notably the Stability Treaty referendum, the presidential election and anchored 5 hour broadcasts on the visits of Barack Obama and Queen Elizabeth the second to the country. She has also anchored special programmes on The Lisbon Treaty Referendum Result, the announcement of the resignation of then Taoiseach Bertie Ahern, General Election results and the death of the former Taoiseach Charles Haughey.
Colette has also reported from abroad on the disappearance of Madeleine McCann from Portugal, from Sri Lanka in the aftermath of the tsunami in 2004 and from Kashmir in the aftermath of the earthquake in 2005.
Colette's role in TV3 requires her to have a broad knowledge of current affairs and news, excellent interviewing skills and the ability to react to a breaking news story, in a live studio environment. She takes part in daily editorial meetings that set TV3′s news agenda.
Colette has a weekly column in the Evening Herald newspaper and has also written opinion editorials for the paper. She now joins renowned journalist Paul Williams and former Irish rugby international Alan Quinlan as Newstalk FM's radio presenters.
Topics
1. MC for events
2. After-dinner speaking
3. Award Ceremonies
Colette is an excellent MC and event speaker having recently moderated the An Post Grow My Business Conference and the National Women's Day Conference.
Awards
The Midweek Programme won certificates of merit at the 2013, 2012 and 2010 Justice Media Awards for programmes examining issues surrounding cameras in courtrooms, the controversial 'defending your home' legislation and legislation surrounding headshops.
Colette won the TV NOW Best News Presenter Award in 2007.
She previously worked in the newsroom in Today FM where she edited and presented hourly news bulletins and reported on a range of stories including courts and tribunals. She also produced the Sunday Supplement, presented by Sam Smyth.
Colette also previously worked at East Coast FM in County Wicklow where she co-presented the Breakfast Show, and produced the mid-morning current affairs show.
Colette graduated with a first class honours degree in Journalism from DIT in Aungier Street.