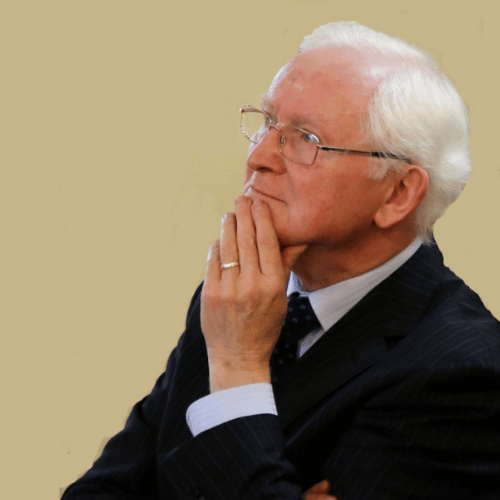 Christy Kenneally
TV Presenter, Resilience, Happiness & Wellbeing Speaker
Christy Kenneally is a well-known Irish TV presenter, author, communications training consultant and speaker. Christy presented RTE's 'No Frontiers' series and has been published on numerous occasions.
Christy runs his own management training company with an extensive list of corporate clients including IBM, Lotus, Motorola, Analog Devices, O2, Oracle, Genzyme, The Mars Corporation and many more.
He is the author of 15 books; the most recent being Say Yes to Life – Discover your pathways to happiness and well-being, co-authored with Dr. Linda Finnegan. His books Maura's Boy, The New Curate, Life After Loss and Small Wonders have all featured on Ireland's Bestseller list. In April 2006 Christy's third novel The Remnant was published. He scripted and presented a series for television on the great religions of the world, as experienced through their art and architecture, entitled Heaven on Earth.
Christy was recently honoured to receive The Order of the Amazon, from the Polish Cancer Society, in recognition of his twenty years of involvement with Cancer Groups throughout the world. Henry Kissinger and Hilary Clinton are fellow recipients of the award.
His television scripting and presenting saw him travel the world for the 'No Frontiers' travel programme and do it all over again for the award-winning series on the great religions of the world through their art and architecture.
Christy has been a keynote speaker at business, education and health conferences in Ireland, Europe, the U.S. and India and was awarded the Amazon Silver Pin in recognition of his work for the European Reach to Recovery Organisation.
Author of a book on Loss and Resilience, Christy has spoken to health personnel, bereavement and mental health support groups at conferences in Ireland and Northern Ireland.
Christy has also given after-dinner speeches for major professional bodies. Among them are the ACEI, IBEC, IPPN, The Marketing Society, A.I.B., The Institution of Structural Engineers, Irish Practice Nurses Association and The Insurance Institute of Ireland.
Topics
Christy is a very perceptive and humorous speaker. He engages easily with his audience and is highly entertaining while at the same time delivering the keynote messages eloquently and with impact. He is a much in demand keynote and motivational speaker at conferences worldwide. Christy's topics include;
Leadership in a time of change
Resilience
Happiness and wellbeing
Effective communication and listening skills
Assertiveness training and conflict resolution
Teamwork skills
Presentation skills for individual executives representing their companies internationally and groups representing their companies at International Conferences
He has also worked with a large list of medical clients, running courses for medical staff in;
Communicating with the sick
Communicating with the terminally ill
Communicating with the bereaved
Teamwork for health teams
Leadership skills for health care managers and professionals.
Helping the Bereaved employee courses for Meath County Council and Mayo County Council.