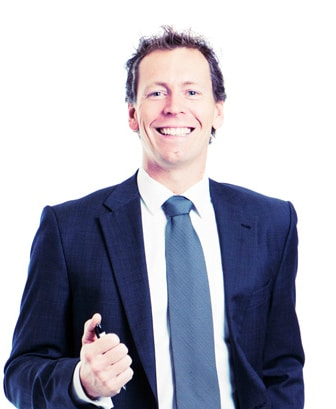 Christian Rangen
Author, Entrepreneur, Strategy & Innovation Expert
CHRISTIAN RANGEN is one of the world's leading strategy & innovation authorities, keynote speaker, business school faculty member, and workshop facilitator with clients across the globe.
He speaks and consults internationally to large companies and governments on innovative strategic transformation, innovation strategies, business model innovation & creative leadership development.
Chris' latest projects include X2 Inc, a national program aiming to transport Norway away from its economic dependence on oil and into new industries of the future. In the X2 Inc ecosystem is X2 Labs, which has been referred to as one of the most ambitious entrepreneurship initiatives in the Nordics.
He is also spearheading Strategy Tools for the Next Generation — an ongoing research project to develop new, visual strategy tools. The toolkit is currently being used by 100+ companies worldwide.
Chris' speaking engagements range from global innovation events like the World Innovation Convention and Front End of Innovation, to large corporations like Siemens, LEGO and Statoil, and startups and startup movements like Startup Weekend.
He also chairs conferences and events, on topics of innovation, marketing and doing business in Brazil.
Chris has spoken and run programs in Dubai, Malaysia, Sri Lanka, Brazil, UK, Germany, Estonia, Italy, Spain and all over the Nordics. When not travelling, he resides in Norway.
Topics
Chris is known for his passionate and engaging style, his highly interactive presentation format and deep client and industry insight.
More than just talking, Chris' use of hands-on, breakout sessions is a strong call to action for most audiences. He frequently makes use of physical, visual strategy and innovation tools, to help create engagement, understanding and action in his client talks.
His keynotes hit home with audiences at large conferences down to the board room. His frequent use of breakout sessions and hands-on tools, engages and captivates groups from 2 to 500 people. His multi-day workshops can facilitate anywhere from 3 to 250 participants.
While Chris delivers strong keynotes, his real expertise lies in designing and delivering powerful, impactful hands-on workshops.
He has worked with companies like PwC, LEGO, & Statoil — to design workshops that actually drive results.
Chris spends a significant amount of time understanding your company and mapping out a workshop that's both of strategic importance and delivers the right degree of impact.
Keynotes & presentations:
– Learning to Work Differently with Strategy
– Strategy Tools for Business Model Innovation
– The Architecture of Strategy & Transformation
– Business Models for Space : The emerging private space industry
– Transforming a Nation: Innovation Post-Oil Shock
– Digital Business Models
– Adapted To Your Needs
Testimonials
"I have been to many of these type of meetings throughout my career, but this was the most inspirational and thought provoking, and by far the best and most productive meeting I have been to in a very long time."
Steve Jordan, Chief Scientific Officer, Biotage, UK.
"Christian has a unique way of combining deep academic knowledge with an understanding of how business functions in reality."
Ali Ghezelbash, Head of Communications, DNV GL, UK
"Our clients really found value in Chris' workshop. These are busy executives with not much time on their schedules and still they stayed till the 2-day program ended."
Nuwan Dishan, Manager, PwC's Academy, Sri Lanka