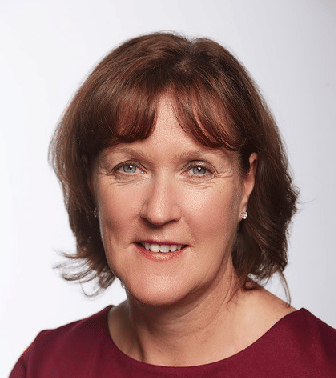 Barbara Nugent
Leadership, Emotional Intelligence & High Performance Specialist
Barbara Nugent is an Executive and Business Performance Coach.
With over 20 years post-qualification experience, Barbara's Accountancy and Finance career has led her to Senior Management positions both internationally and in Ireland.
Most recently, as Vice-President of Finance for EMEA and India, she led the operational finance functions for a US multinational, from initial start- up through growth and managing expansion of the Organisation over 12 years. During that time she led a significant number of teams, global projects and change implementations.
Armed with her experience and her recent MSc in Business Practice, Post-Graduate Diplomas in Leadership, Executive Coaching and Organisational Behaviour,  Barbara left the Corporate world and set up Transilient Coaching to fulfill her passion of helping individuals, teams and businesses tap in to their latent potential.
Understanding the pressures of working in busy organisations, across departmental, cultural and management matrices, Barbara shares her knowledge and experience through coaching, mentoring, customized programmes and workshops.   Her focus is on real and tangible results that deliver value in the workplace through empowerment of employees, with the use of tools and process strategies with proven outcomes.
Her particular interest is developing the power of Emotional Intelligence with her clients, which accelerates and enhances their leadership skills, their ability to influence and their performance results.
Barbara has been published in Business and Finance, Accountancy Ireland, Irish Tatler, The Irish Examiner, Cork Independent Newspaper and has a weekly column in The Evening Echo.  She has spoken at the Cork Chamber Annual Forum, Chartered Accountants Breakfast Morning, Network Cork Workshops and the annual Continuous Professional Development seminar for the Institute of Cost and Management Accountants and has shared the stage with Niall Breslin, Olive Loughnane, Lucy Hyland along with other key speakers.
Barbara was recently nominated for the European Mentoring and Coaching Council's coaching awards 2016.
Topics
The Power of Emotional Intelligence – the Hard case for Soft Skills.
Resilience – how to build it for Wellness and Courage in the workplace.
How to build a High Performance Team
How to focus in a World of Distraction.
From buddy to boss – how to make the Transition to Leadership
Influence, Negotiation and Communication in the workplace
Testimonials
"Barbara's professional but personable approach engenders trust. Her experience and background brings a wealth of knowledge and understanding to the table". Niamh Clancy, Senior Director, Yahoo.
"I guarantee she will make a hugely positive contribution to how your business works". Jarlath Feeney, MD, Cork Independent Newspapers.