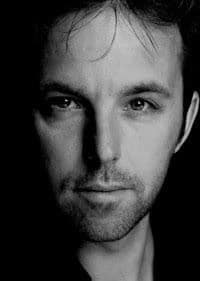 Alan Cooke
Poet, Author, Speaker & Filmmaker
Alan Cooke is an Emmy-award winning writer and speaker. Alan's journey to the making of the award-winning documentary "Home" was a personal odyssey which has inspired the world over. "Home" was a deeply personal film about immigrating to New York city after 9/11. The journey took him from the streets of Dublin, to creating a project that brought him multiple awards, and a cast of interviews that included Oscar and Pulitzer prize winners.
Alan has brought his great knowledge and intuitive poetic voice to helping people be inspired to follow their own personal paths to creative success. Alan's voice has been utilized by major companies, radio, TV, film and theatrical companies around the world.
Alan has twenty years of national and international expertise in the performing arts as a writer/actor, presenter, educator, and filmmaker. Alan is passionate about helping clients improve their persuasive communication skills so they can move and inspire their audience and cultivate confidence in public speaking. He excels in helping clients retrieve their soul voice so they can shine in interpersonal communication and in their professional presentations.
Alan has completed 2 books. His first book, was his transformational journey as an immigrant and writer/artist in New York. His second book, was about his epic journey to the heart of the land of Ireland and its people. He is also written several volumes of poetry, which he has performed publicly, both in America and Ireland. He hosted his own online radio podcast radio show, titled "The Wild Hour", where he interviewed well known cultural figures from around the world. He has given voice master classes to major corporate clients, and well-known actors and artists.
"My deepest drive is to collaborate and work with individuals who are hungry for transformation.
It is central to my mission, that I impart the wisdom I have gathered from my creative career and travels, the landscape of Ireland. My own voice and poetic communication training, is central to my mission. One aspect of my vision is to impart beauty and inspiration through soul voice. The other is to utilize my film, writing, poetry, and voice skills to inspire others on a global level with projects that are of service through art." – Alan Cooke
Topics
Alan is available to speak to audiences globally on his personal journey and his achievements. He teaches through his talks, how to utilize the power of the poetic imagination through voice and word. He uses myth, storytelling, and poetry to promote a more creative and life-affirming existence.
Speeches:
1. "Home" the story of his incredible journey from the streets of Dublin, to the Emmy's in America, and how it inspired millions.
2. "The Poetic Imagination" – How to invoke your creative passion through the power of words, myth and storytelling.
3. "The Need for Heroes in Difficult Times" -The Hero in Irish Storytelling and Myth, and poetry and how it has shaped the world
Motivational Speaking, Award-Ceremonies, MC for events, Speech Writing.